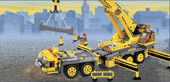 Custom in Progress!
This custom is not yet finished and is being modified by its creator, Thibo1102, and may undergo critical changes while this message remains in place.
Customs Article


This article describes a custom creation, custom theme, or other fan material, made by a Brickipedia contributor. It has never been, is not, and will not be officially released.
LEGO Rise Of The Batman: The Videogame
LEGO Theme:
Creator(s):
Genre:

Action, Adventure

Mode(s):

Singleplayer, Co-op

Platform(s):

PlayStation 4, PlayStation 3, Xbox One, Xbox360, Wii U, Nintendo 3DS, PC
Rise Of The Batman: The Videogame is a custom LEGO Batman videogame created by Thibo1102. Do NOT edit this page without permission.
Story
TBA
Characters
Character
Weapons
Abilities
Image
Batman

Grapple
Glide
Follow Footprints

Robin

Acrobatics
Throw Staff Into Sockets
Grapple

Oracle

Hack Computers
Follow Footprints

Alfred Pennyworth

Deflect lasers
Put Out Fires

Nightwing

Acrobatics
Throw Staff Into Sockets
Grapple

The Joker

Submachine Gun
Joy Buzzer

Acid Immunity
Charge Generators

The Penguin

The Scarecrow

The Riddler

Hack Computers
Mind Control
Follow Footprints

Mr. Freeze

Freeze Water
Freeze Enemies
Put Out Fires

Killer Moth

Catwoman

Bane

Superstrength
Throw Rock Masses
Break Cracked Walls
Acid Immunity

Killer Croc

Superstrength
Throw Rock Masses
Break Cracked Walls
Acid Immunity
Dig
Swim