Ronin
Theme:
Years:
Creator(s):
"Let's say I owe someone a large dept"
―Ronin

Ronin (Sebastian Stan) is a custom minifigure by MLG Neo-Futurist who appears in Ninjago: The Serpentine.
Description
History
Ninjago: The Serpentine
Origin
Ronin's origins are unknown, but he mentioned owning Soul Archer a big dept. Ronin is said to be the greatest mercenary in the Ninjago Cinematic Universe.
Mister Chen
Chen had invited Ronin to an old building, where Chen tried to hire him to kill the Ninja for $15,000,000. Ronin refused and said he would only do it for $20,000,000. Chen told him that is ridiculous and Ronin brought the price up to $30,000,000. Eventually, Chen was forced to agree with the price. Chen also gave Ronin the map and key to the Serpentine tombs. When Chen asked Ronin he is so desperate for money he replied, "Let's say I owe someone a large dept!"
Notes
He is played by Sebastian Stan who also played as Winter Soldier in the Captain America movies.

Because they have the same actor, Ronin reuses Winter Soldier's Civil War face.
This minifigure has been created by: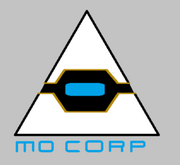 Ad blocker interference detected!
Wikia is a free-to-use site that makes money from advertising. We have a modified experience for viewers using ad blockers

Wikia is not accessible if you've made further modifications. Remove the custom ad blocker rule(s) and the page will load as expected.