Salamander Man
Theme:

Filthy Frank Show

Accessories:

Flute

Years:
Creator(s):

Salamander Man is a custom minifigure by MLG Neo-Futurist. He is a character in the Filthy Frank Show.
Description
Salamander Man wears white robes with a salamander hat.
History
Salamander Man is a friend of Filthy Frank. Like Pink Guy, Salamander Man loves doing strange things in public. He also has a hard time speaking English. Salamander Man is talented at playing the flute, and enjoys playing it with his nose.
Appearances
This minifigure has been created by: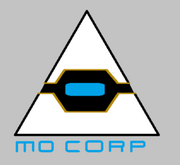 Ad blocker interference detected!
Wikia is a free-to-use site that makes money from advertising. We have a modified experience for viewers using ad blockers

Wikia is not accessible if you've made further modifications. Remove the custom ad blocker rule(s) and the page will load as expected.