Sensei Wu
Theme:

Ninjago: Masters of Ninjitsu

Accessories:

Staff

Years:
Creator(s):

Appearances

Ninjago: Masters of Ninjitsu
"When the First Ninjitsu Master created the world of Ninjago, he constructed order with balance. After he passed away, he informed me to protect it...I failed!"
―Sensei Wu
Sensei Wu (Jackie Chan) is a custom minifigure by MLG Neo-Futurist who appears in Ninjago: Masters of Ninjitsu.
Description
Masters of Ninjitsu
History
Ninjago: Masters of Ninjitsu
Origin
Sensei Wu was the brother of Garmadon and the son of the First Ninjitsu Master, creator of Ninjago. After his father passed away, Garmadon tried to possess his father's Four Golden Weapons, so he could reconstruct Ninjago in his own image. Wu tried to stop him in a battle, but Garmadon won. He was then ready to kill Wu with the Sword of Fire, until Sensei Wu was forced to banish him in the Underworld. Like all banished there, Garmadon's skin turned coal black and his hair turned gray in an instant. Before the portal to the Underworld was closed, he swore to Wu that he will return and get his return.
Notes
MLG Neo-Futurist, the creator of this theme, said that he will create a Sensei Wu movie theme.

It will be a reboot and more detailed version of the events of Stone Cold.

Sensei Wu is played by Jackie Chan who wears a very long beard.
This minifigure has been created by: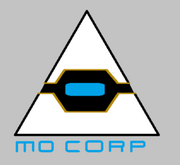 Ad blocker interference detected!
Wikia is a free-to-use site that makes money from advertising. We have a modified experience for viewers using ad blockers

Wikia is not accessible if you've made further modifications. Remove the custom ad blocker rule(s) and the page will load as expected.