Shadow Ninja
Theme:

Ninjago: Masters of Ninjitsu

Accessories:

Black katana

Years:
Creator(s):

Appearances

Ninjago: Masters of Ninjitsu

The Shadow Ninja is a custom minifigure by MLG Neo-Futurist, who appears in Ninjago: Masters of Ninjitsu.
Description
The Shadow Ninja includes a black head, body, legs, mask, and sword.
History
Ninjago: Masters of Ninjitsu
When Kai encountered Lord Garmadon in his shadow form at the Fire Temple, Kai informed him, that he cannot hurt anyone; he is only a shadow. However, Garmadon told him that even shadows have their uses. He then summoned the Shadow Ninja to knock out Kai. However, Sensei Wu arrived and defeated them all with his own shadow.
This minifigure has been created by: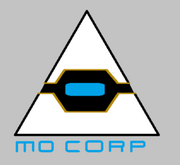 Ad blocker interference detected!
Wikia is a free-to-use site that makes money from advertising. We have a modified experience for viewers using ad blockers

Wikia is not accessible if you've made further modifications. Remove the custom ad blocker rule(s) and the page will load as expected.