Shrek
Theme:

MLG

Years:
Creator(s):
"WHAT ARE YOU DOING IN MY SWAMP!!!?"
―Shrek to Lenny
Shrek is a minifigure who will appear in an upcoming MLG theme by GoldNinjaMX.
Description
Shrek uses a new mold for his head.
History
Introduction
Shrek was mentioned by Pro and Lenny multiple times. A stuffed-Shrek, Shrek 4ver After poster and a Shrek action figure are all seen in Lenny's room. In a flash back of Lenny and Pro at preschool, it was shown that Lenny scared some girls with a Shrek mask. When Pro saw this, he threw his lunch at Lenny's face, and that was how they became best friends.
Dream
Shrek first appeared in Lenny's dream. When Lenny was at Ocean Beach, Shrek approached Lenny from behind and yelled, "WHAT ARE YOU DOING IN MY SWAMP!!!?"

This minifigure has been created by: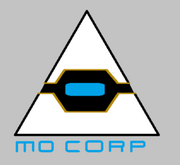 Ad blocker interference detected!
Wikia is a free-to-use site that makes money from advertising. We have a modified experience for viewers using ad blockers

Wikia is not accessible if you've made further modifications. Remove the custom ad blocker rule(s) and the page will load as expected.