Soul Archer
Theme:

Ninjago: The Serpentine

Accessories:

Bow

Years:
Creator(s):

Appearances

Soul Archer is a custom minifigure by MLG Neo-Futurist who appears in Ninjago: The Serpentine.
Description
History
Ninjago: The Serpentine
Origin
The Soul Archer's origin is unknown, but it is mentioned that Ronin owed him a large dept. Sometime, he was banished to the Underworld. After Garmadon opened a pathway to Ninjago, the Skolkahn escaped and so did the Soul Archer.
Notes
This minifigure has been created by: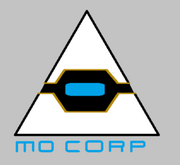 Ad blocker interference detected!
Wikia is a free-to-use site that makes money from advertising. We have a modified experience for viewers using ad blockers

Wikia is not accessible if you've made further modifications. Remove the custom ad blocker rule(s) and the page will load as expected.