Specialist
Theme:

Filthy Frank Show

Accessories:

Zayn poster

Years:
Creator(s):
"Eeek!"
―The Specialist whining
The Specialist is a custom minifigure by MLG Neo-Futurist. He is a character from the Filthy Frank Show.
Description
The Specialist wears an anime sailor outfit and a purple wig. He was originally played by an unknown actor, but he was later played by Joji Miller.
History
The Specialist is a roommate of Filthy Frank. He is a big fan of One Direction and anime. Because of his passion for anime, he has been an example of a "weeabo", which Filthy Frank commonly brings up. He is also a feminist and who hates being trolled online. The Specialist is active on social media and cares about his security online. If he feels insecure, he will continuously whine.
Appearances
This minifigure has been created by: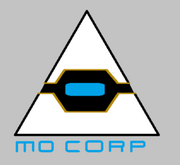 Ad blocker interference detected!
Wikia is a free-to-use site that makes money from advertising. We have a modified experience for viewers using ad blockers

Wikia is not accessible if you've made further modifications. Remove the custom ad blocker rule(s) and the page will load as expected.