T
Theme:
Years:

TBA

Creator(s):

T's are enemies that appear in Custom:LEGO Legacy (Video Game).
Appearance
T's have a white face with a red "T" on it. They have bodies with wear grey coat printings and plain, grey legs.
History
Batman: Beyond
T's were a street gang from the 2040's who were led by Custom:Fat T. They were rivals with the Custom:Jokerz but soon had their base destroyed by them.
In the game, T's made an appearance in Downtown, LEGO City as enemies in the level "A Nindroid for a Nindroid". They are also playable characters in the game.
He can be bought for 5000 studs.
This minifigure has been created by: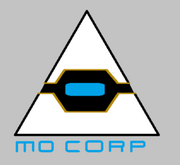 Ad blocker interference detected!
Wikia is a free-to-use site that makes money from advertising. We have a modified experience for viewers using ad blockers

Wikia is not accessible if you've made further modifications. Remove the custom ad blocker rule(s) and the page will load as expected.