Baron Typhonus
Theme:
Variations:

Baron Typhonus, Darkitect

Accessories:

Sceptre

Years:
Creator(s):

The Darkitect or Baron Typhonus is the main antagonist of the Lego Universe theme.
As Baron Typhonus
Baron Typhonus was a power hungry minifigure who wished for Imagination to be without limits, and with his associate Dr. Albert Overbuild searched for the Imagination Nexus along with Hael Storm and Duke Exeter.
When they reached the Nexus, The Baron imagined a horrible spider which dragged him into the Nexus and corrupting it...
As The Darkitect
The Darkitect leads the Maelstrom to defeat the Nexus Force in its struggle to save Imagination.
Gallery Of Variants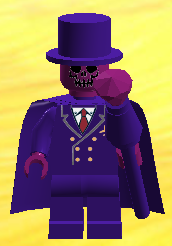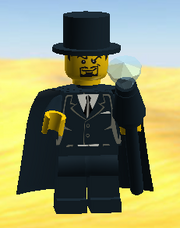 Notes
It is unknown how he met Dr. Overbuild
The "Darkitect" is a cross between "Dark" and "Architect"
As the Baron his diamond on his Staff is the same colour as imagination
He has worked with Lord Garmadon
Ad blocker interference detected!
Wikia is a free-to-use site that makes money from advertising. We have a modified experience for viewers using ad blockers

Wikia is not accessible if you've made further modifications. Remove the custom ad blocker rule(s) and the page will load as expected.