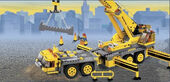 Custom in Progress!
This custom is not yet finished and is being modified by its creator, Dan9122, and may undergo critical changes while this message remains in place.
The Great Adventures of Bob is an upcoming television series produced by LEGO Video, DR Film, and DR Animation.
Locations
There are many locations in Legoland.
LEGO City

South Coast District

East Point
Fairwinds Estates
Industrial Complex
Dockside
Downtown
Central

Riverside District
Valencia District
New Neapolin District
Ad blocker interference detected!
Wikia is a free-to-use site that makes money from advertising. We have a modified experience for viewers using ad blockers

Wikia is not accessible if you've made further modifications. Remove the custom ad blocker rule(s) and the page will load as expected.