Which Joker do you want to see next?
The Joker
[[File:
Theme:

TBA

Accessories:

"Bang!" Gun
Camera

Years:

2015

Creator(s):

The Joker is a character who will appear in an upcoming theme by GoldNinjaMX. He is the archenemy of Batman.
Description
Normal
The Joker has Jay's hair in green. He has a white face with green eyebrows and a Glasgow smile. His body has a printing of a black coat with purple stripes. In the pocket, he has a napkin with Joker gas. Under the coat, he is wearing a white shirt. The coat printing continues on the legs.
The Killing Joke
The Joker's The Killing Joke variant is identical to his Tropical outfit from LEGO Batman 3: Beyond Gotham. He has his white face from his comic variant. He wears a purple hat with a black stripe. His body is green with a green, white, red, and blue tropical shirt printing. The Joker has plain legs.
History
GoldNinjaMX's Batman
Origin
Joker is unique among other major characters in the Batman franchise as he has no official name, age, or origins in the DC Universe. However, the Joker has given several possible origins in GoldNinjaMX's Batman, as he prefers his past to be "multiple choice". Here are some of the possible origins:
Appearances
This minifigure has been created by: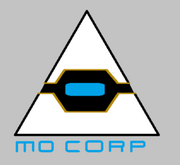 Ad blocker interference detected!
Wikia is a free-to-use site that makes money from advertising. We have a modified experience for viewers using ad blockers

Wikia is not accessible if you've made further modifications. Remove the custom ad blocker rule(s) and the page will load as expected.