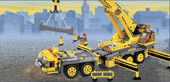 Custom in Progress!
This custom is not yet finished and is being modified by its creator, Trailblazer101, and may undergo critical changes while this message remains in place.
The LEGO Batman Movie Videogame
LEGO Theme:
Developer(s):
Publisher(s):
Date Released:

February 10, 2017

Genre:

Action, Adventure

Mode(s):

Single Player, Simultaneous Two-Player

Rating:

E10+

Platforms:

Xbox 360
Xbox One
Xbox One S
Xbox One X
PlayStation 3
PlayStation 4
PlayStation Vita
Wii U
Nintendo Switch
Windows PC
"Always Be Yourself, Unless You Can Be Batman!"
―Official Tagline
The LEGO Batman Movie Videogame is a custom The LEGO Batman Movie videogame created by Trailblazer101. It is based around The LEGO Batman Movie.
Plot
Play as Batman, Robin, Batgirl and Alfred to fight your way through the streets of Gotham City fighting crimes, busting bad guys, and saving the LEGO world! Play as additional super heroes such as Superman, Aquaman, Wonder Woman, Green Lantern and the Flash for extra fun! Explore the dark side of Gotham playing as the notorious Uber Villains including the Joker, Harley Quinn, Bane, Killer Croc, the Scarecrow, Agent Smith, King Kong, the Kraken and more! Experience The LEGO Batman Movie in a brand-new LEGO videogame style because everything has to be. . . Batman!
Mechanics
The LEGO Batman Movie Videogame will feature a main Story Mode plot based off of the events from The LEGO Batman Movie playing as the superheroes to defeat the villains. It will also feature a brand-new Story Mode plot based off of the villains perspectives playing as the villains to defeat Batman, Robin and Batgirl to take control over all of Gotham City, similar to LEGO Batman: The Videogame.
Characters
Character
Weapons
Abilities
Image
Batman

Batarang
Grappling Gun
Merch Gun

Use grappling hooks
Use rope swing switches
Glide across gaps
Activate Batarang switches
Use Merch Gun (Stun enemies)
Bypass security cameras
Detective scan (Follow Thermal, Sound, or Smell trails)
Master Build

Batarang
Grappling Gun
Merch Gun
Jetpack

Use grappling hooks
Use rope swing switches
Activate Batarang switches
Use Merch Gun (Stun enemies)
Bypass security cameras
Detective scan (Follow Thermal, Sound, or Smell trails)
Master Build
Flight

Batman (Phantom Zone Projector)

Batarang
Grappling Gun
Merch Gun
Phantom Zone Projector

Use grappling hooks
Use rope swing switches
Glide across gaps
Activate Batarang switches
Use Merch Gun (Stun enemies)
Bypass security cameras
Detective scan (Follow Thermal, Sound, or Smell trails)
Master Build
Phantom Zone Blast (Shoot a portal to the Phantom Zone on lightblue walls)

Batarang
Grappling Gun
Merch Gun
Glider

Use grappling hooks
Use rope swing switches
Glide across gaps for a longer distance
Activate Batarang switches
Use Merch Gun (Stun enemies)
Bypass security cameras
Detective scan (Follow Thermal, Sound, or Smell trails)
Master Build

Batarang
Grappling Gun
Merch Gun
Bat Guitar

Use grappling hooks
Use rope swing switches
Activate Batarang switches
Glide across gaps
Use Merch Gun (Stun enemies)
Bypass security cameras
Detective scan (Follow Thermal, Sound, or Smell trails)
Break sonar LEGO objects
Master Build

Batarang
Grappling Gun
Merch Gun
Club

Use grappling hooks
Use rope swing switches
Activate Batarang switches
Glide across gaps
Use Merch Gun (Stun enemies)
Bypass security cameras
Detective scan (Follow Thermal, Sound, or Smell trails)
Destroy cracked LEGO plates
Master Build

Batarang
Grappling Gun
Merch Gun
Wand

Use grappling hooks
Use rope swing switches
Activate Batarang switches
Glide across gaps
Use Merch Gun (Stun enemies)
Bypass security cameras
Detective scan (Follow Thermal, Sound, or Smell trails)
Hit targets
Perform magic builds
Create magical shield
Perform telekinesis
Light up dark areas
Flight
Master Build

Batarang
Grappling Gun
Merch Gun
Lobster Plate Special

Use grappling hooks
Use rope swing switches
Activate Batarang switches
Use Merch Gun (Stun enemies)
Bypass security cameras
Detective scan (Follow Thermal, Sound, or Smell trails)
Hit targets (Throw Lobster)
Master Build

Batarang
Grappling Gun
Merch Gun

Use grappling hooks
Use rope swing switches
Activate Batarang switches
Use Merch Gun (Stun enemies)
Bypass security cameras
Detective scan (Follow Thermal, Sound, or Smell trails)
Swim underwater
Master Build

Batarang
Harpoon Gun
Merch Gun
Shark Repellent

Use grappling hooks
Use rope swing switches
Hit targets
Destroy silver LEGO objects
Use Merch Gun (Stun enemies)
Bypass security cameras
Detective scan (Follow Thermal, Sound, or Smell trails)
Swim underwater
Spray Shark Repellent (Scare away Sharks)
Master Build

Freeze Gun
Batarang
Merch Gun
Grappling Gun

Use grappling hooks
Use rope swing switches
Activate Batarang switches
Glide across gaps
Use Merch Gun (Stun enemies)
Bypass security cameras
Detective scan (Follow Thermal, Sound, or Smell trails)
Freeze
Put out LEGO fires
Master Build

Batarang
Grappling Gun
Merch Gun
Excalibur

Use grappling hooks
Use rope swing switches
Activate Batarang switches
Glide across gaps
Use Merch Gun (Stun enemies)
Bypass security cameras
Detective scan (Follow Thermal, Sound, or Smell trails)
Destroy cracked LEGO plates
Use sword switches
Deflect laser beams
Cut through LEGO vines
Master Build

Glass
Batarang
Grappling Gun
Merch Gun

Use grappling hooks
Use rope swing switches
Activate Batarang switches
Use Merch Gun (Stun enemies)
Detective scan (Follow Thermal, Sound, or Smell trails)
Hit targets
Master Build

Perform acrobatics
Light up dark areas
Spray Shark Repellent (Scare away Sharks)
Fix broken LEGO objects
Swim underwater
Crawl through vents

Perform acrobatics
Light up dark areas
Spray Shark Repellent (Scare away Sharks)
Fix broken LEGO objects
Crawl through vents
Protection from fire

Perform acrobatics
Light up dark areas
Spray Shark Repellent (Scare away Sharks)
Fix broken LEGO objects
Crawl through vents
Flight

Perform acrobatics
Light up dark areas
Spray Shark Repellent (Scare away Sharks)
Fix broken LEGO objects
Crawl through vents
Cut through LEGO vines

Chemical Guns
Shark Repellent

Perform acrobatics
Light up dark areas
Spray Shark Repellent (Scare away Sharks)
Fix broken LEGO objects
Crawl through vents
Hit targets
Protection from toxic waste
Clean up toxic waste

Pole Sticks
Shark Repellent

Perform acrobatics
Cut through LEGO vines
Deflect laser beams
Perform pole vaults
Glide across gaps
Crawl through vents
Light up dark areas
Spray Shark Repellent (Scare away Sharks)
Fix broken LEGO objects

Perform acrobatics
Crawl through vents
Spray Shark Repellent (Scare away Sharks)
Fix broken LEGO objects

Perform acrobatics
Crawl through vents
Spray Shark Repellent (Scare away Sharks)
Fix broken LEGO objects

Perform acrobatics
Use grappling hooks
Use rope swing switches
Activate Batarang switches
Glide across gaps
Bypass security cameras
Detective scan (Follow Thermal, Sound, or Smell trails)
Use GCPD terminals

Perform acrobatics
Use grappling hooks
Use rope swing switches
Activate Batarang switches
Glide across gaps
Bypass security cameras
Detective scan (Follow Thermal, Sound, or Smell trails)
Use GCPD terminals

Perform acrobatics
Call in reinforcements (GCPD Officers)
Detective scan (Follow Thermal, Sound, or Smell trails)
Use GCPD terminals

Walkie Talkie
Grappling Gun

Perform acrobatics
Call in reinforcements (GCPD Officers)
Detective scan (Follow Thermal, Sound, or Smell trails)
Use GCPD terminals
Use grappling hooks
Use rope swing switches

Barbara Gordon (Ceremonial)

Walkie Talkie
Grappling Gun

Perform acrobatics
Call in reinforcements (GCPD Officers)
Detective scan (Follow Thermal, Sound, or Smell trails)
Use GCPD terminals
Use grappling hooks
Use rope swing switches

Alfred Pennyworth

Activate Batarang switches
Deflect laser beams
Protection from fire

Alfred Pennyworth (Batsuit)

Batarang
Grappling Gun
Merch Gun
Katanas

Use grappling hooks
Use rope swing switches
Activate Batarang switches
Glide across gaps
Bypass security cameras
Use Merch Gun (Stun enemies)
Cut through LEGO vines
Deflect laser beams

Superman

Flight
Cut through gold LEGO objects
Melt LEGO ice
Freeze objects
Put out LEGO fires
Destroy cracked LEGO plates
Pull super strength handles
Invulnerability
Protection from toxic wastes
Protection from LEGO fires

Wonder Woman

Acrobatics
Flight
Use grappling hooks
Use rope swing switches
Mind control
Activate Batarang switches (Throw Tiara)
Deflect laser beams (Bracelets)
Swim underwater
Destroy cracked LEGO plates
Pull super strength handles
Invulnerability

Commissioner Gordon

Hit targets
Call in reinforcements (GCPD Officers)
Use GCPD terminals

Commissioner Gordon (Ceremonial)

Hit targets
Call in reinforcements (GCPD Officers)
Use GCPD terminals

Acrobatics
Use GCPD terminals
Call in reinforcements (GCPD Officers)

Aaron Cash

Cut through LEGO vines
Use techno panels
Use GCPD terminals

Security Guard

Chief O'Hara

Acrobatics
Shoot targets
USE GCPD terminals

Officer Dan

Shoot targets
Use GCPD terminals

GCPD Officer (Male)

Acrobatics
Shoot targets
Use GCPD terminals

Acrobatics
Shoot targets
Use GCPD terminals

The Joker

Hit targets
Use grappling hooks
Use rope swing switches
Protection from toxic waste
Charge electric coils

Hit targets
Use grappling hooks
Use rope swing switches
Protection from toxic waste
Charge electric coils

Hit targets
Use grappling hooks
Use rope swing switches
Protection from toxic waste
Charge electric coils

Harley Quinn

Perform acrobatics
Destroy cracked LEGO plates

Perform acrobatics
Destroy cracked LEGO plates

Perform acrobatics
Destroy cracked LEGO plates

Perform acrobatics
Use techno panels

Catwoman

Perform acrobatics
Use grappling hooks
Use rope swing switches
Dig at certain spots
Bypass security cameras
Detective scan (Follow Thermal, Sound, or Smell trails)

Perform acrobatics
Use grappling hooks
Use rope swing switches
Dig at certain spots
Bypass security cameras
Detective scan (Follow Thermal, Sound, or Smell trails)

Poison Ivy

Perform acrobatics
Use grappling hooks
Use rope swing switches
Grow plants
Cut through LEGO vines
Mind control

Perform acrobatics
Use grappling hooks
Use rope swing switches
Grow plants
Cut through LEGO vines
Mind control

The Riddler

Mind control
Use techno panels

Mind control
Use techno panels

Two-Face

Shoot targets
Protection from toxic waste

Shoot targets
Protection from toxic waste

Calendar Man

Glide across gaps
Use techno panels
Fix broken LEGO objects

Clayface

Destroy cracked LEGO plates
Pull super strength handles
Shoot targets (Clay balls)
Perform clay constructs

The Penguin

Access small hatches
Shoot targets
Glide across gaps

Kabuki Twins

Perform acrobatics
Cut through LEGO vines

Hench-Penguin

Access small hatches
Destroy silver LEGO objects
Cut through LEGO vines

Killer Croc

Destroy cracked LEGO plates
Pull super strength handles
Swim underwater

Kite-Man

Magpie

Perform acrobatics
Destroy silver LEGO objects

Man-Bat

Flight
Break sonar LEGO objects (Scream)
Destroy silver LEGO objects

Mr. Freeze

Use techno panels
Shoot targets
Freeze objects
Put out LEGO fires
Protection from toxic waste

The Scarecrow

Cut through LEGO vines
Dig at certain spots
Mind control (Fear gas)

The Scarecrow (Pizza Delivery Disguise)

Hit targets (Throws pizza)
Mind control (Fear gas)

Tarantula

Perform acrobatics
Cut through LEGO vines

Zebra Man

Use techno panels
Manipulate magnetic LEGO objects

The Eraser

Activate Batarang switches

Mutant Leader

Acrobatics
Light up dark areas
Melt LEGO ice
Destroy cracked LEGO plates
Pull super strength handles

Bane

Destroy cracked LEGO plates
Pull super strength handles
Protection from toxic wastes

Polka-Dot Man

Shoot targets
Destroy silver LEGO objects
Flight

Wicked Witch of the West

Flight
Shoot targets
Destroy silver LEGO objects
Mind control
Perform magic builds
Create magical shield
Call in reinforcements (Flying Monkeys)

Flying Monkey

Flight
Sonar Smash (Scream)

Red Hood

Shoot targets
Use grappling hooks
Use rope swing switches
Protection from toxic wastes
Bypass security cameras

Mime

Acrobatics
Charge electric coils

King Tut

Acrobatics
Perform secret knocks
Target (Throw snakes)
Tracking

March Harriet

Mad Hatter

Acrobatics
Glide
Mind control
Use techno panels
Shoot targets (Throw cards)

Orca

Acrobatics
Swim underwater

Zodiac Master

Acrobatics
Shoot targets (Throw Fish and Crabs)

Calculator

Use techno panels
See through green LEGO walls

Catman

Acrobatics
Follow tracks
Dig at certain spots

Crazy Quilt

Gentleman Ghost

Flight
Perform magic builds
Create magical shield
Protection from toxic wastes

Killer Moth

Glide across gaps
Shoot targets
Break sonar LEGO objects

Clock King

Use techno panels
Shoot targets (Throw clocks)

Condiment King

Shoot targets
Cut through gold LEGO objects
Melt LEGO ice

Dalek

Stripe

Acrobatics
Shoot targets
Cut through LEGO vines
Follow tracks
Dig at certain spots

Sauron

Destroy cracked LEGO plates
Turn into Eye of Sauron

Shoot targets (Fireballs)

Agent Smith

Shoot targets
Use techno panels
Create clones

Morpheus

Shoot targets
Use techno panels
Bypass security cameras

Egghead

Use techno panels
Fix broken LEGO objects
Shoot targets (Throw Eggs)
Destroy silver LEGO objects (Throw Explosive Eggs)

Dr. Hugo Strange

Shoot targets
Use techno panels

Lord Voldemort

Shoot targets
Flight
Mind control
Perform magic builds
Create magical shield
Teleport

King Kong

Destroy cracked LEGO plates
Pull super strength handles

The Kraken

Shoot targets (Fireballs)
Swim underwater
MORE TO BE ADDED
Vehicles
Vehicle
Terrain
Abilities
Image
The Batmobile

Use accelerator switches
Speed boost
Shoot targets
Destroy silver LEGO objects
Use cargo hooks

The Batmobile (Monster Truck)

Use accelerator switches
Speed boost
Shoot targets
Destroy silver LEGO objects
Destroy cracked LEGO plates
Use cargo hooks

The Scuttler

Shoot nets (Trap enemies)
Swim underwater
Super jump
Use cargo hooks
Use underwater cargo hooks

The Batboat

Shoot targets
Destroy silver LEGO objects
Sail on water
Swim underwater
Speed boost
Use underwater cargo hooks

The Ultimate Batmobile

Use accelerator switches
Super speed
Speed boost
Shoot targets
Destroy silver LEGO objects
Cut through gold LEGO objects
Melt LEGO ice
Use cargo hooks

The Batwing

Shoot targets
Destroy silver LEGO objects
Flight
Speed boost
Use flight docks
Use cargo hooks

The Batski

Use cargo hooks
Sail on water
Shoot targets
Speed boost

The Bat-Glider

Flight
Use cargo hooks
Use flight docks

The Bat Hawk

Use accelerator switches
Use cargo hooks
Speed boost
Super speed
Shoot targets

Squad Car

Use accelerator switches
Use cargo hooks
Speed boost
Super speed

The Joker's Balloon Escape Device

Flight
Use cargo hooks
Use flight docks

Mr. Freeze's Freeze Mech

Shoot targets
Freeze objects
Put out LEGO fires
Protection from toxic wastes
Destroy cracked LEGO plates
Pull super strength handles

Catwoman's Catcycle

Use accelerator switches
Speed boost
Super speed
Use cargo hooks

The Riddler's Riddle Racer

Use accelerator switches
Speed boost
Super speed
Use cargo hooks
Shoot targets
Destroy silver LEGO objects

The Joker's Notorious Lowrider

Use accelerator switches
Speed boost
Super speed
Use cargo hooks
Shoot targets
Destroy silver LEGO objects

Killer Croc's Tail-Gator

Use accelerator switches
Use cargo hooks
Destroy cracked LEGO plates

The Penguin's Duckmobile

Shoot targets
Destroy silver LEGO objects
Use cargo hooks
Use accelerator switches
Use cargo hooks
Speed boost

The Scarecrow's Pizza Delivery Van

Use accelerator switches
Speed boost
Use cargo hooks

The Penguin's Arctic Roller

Use accelerator switches
Use cargo hooks
Speed boost
Super speed
Shoot targets
Destroy silver LEGO objects

The Penguin's Slider

Sail on water
Use cargo hooks

The Scarecrow's Fearful Copter

Flight
Use flight docks
Use cargo hooks
Shoot targets
Mind control (Drop Fear Gas Cans)

Bane's Toxic Truck

Use accelerator switches
Use cargo hooks
Shoot targets
Destroy cracked LEGO plates

Two-Face's Demolition Dozer

Use accelerator switches
Use cargo hooks
Dig at certain spots
Destroy cracked LEGO plates
MORE TO BE ADDED
Levels
TBA
DLC Packs
Super Friends Character Pack
The LEGO Movie Character Pack
Classic 1966 Batman Series Level and Character Pack
Batman Beyond Level and Character Pack
DLC Characters
Character
DLC Pack
Weapons
Abilities
Image
Zan

Super Friends Character Pack

Spray water
Put out LEGO fires
Freeze objects
Flight (Tornado)

Jayna

Super Friends Character Pack

Acrobatics
Follow tracks (Dog)
Dig at certain spots (Dog)
Speed boost (Cheetah)
Super speed (Cheetah)
Break sonar LEGO objects (Lion)
Cut through LEGO vines (Lion)
Flight (Winged Horse)
Swim underwater (Narwhal)
Destroy cracked LEGO plates (Rhino)

Black Vulcan

Super Friends Character Pack

Flight (Living Lightning Bolt)
Charge electric coils
Create electric shield

Marvin White

Super Friends Character Pack

Acrobatics
Glide across gaps

Wendy Harris

Super Friends Character Pack

Apache Chief

Super Friends Character Pack

Acrobatics
Big transform

Destroy cracked LEGO plates
Pull super strength handles

El Dorado

Super Friends Character Pack

Cut through gold LEGO objects
Melt LEGO ice
Destroy cracked LEGO plates
Pull super strength handles
Teleport
Mind control

Samurai

Super Friends Character Pack

Batman (The LEGO Movie)

The LEGO Movie Character Pack

Use grappling hooks
Use rope swing switches
Glide across gaps
Bypass security cameras
Master Build
MORE TO BE ADDED
DLC Vehicles
TBA
DLC Levels
TBA