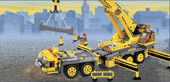 Custom in Progress!
This custom is not yet finished and is being modified by its creator, Trailblazer101, and may undergo critical changes while this message remains in place.
The LEGO Blazer Movie
Years
Related themes
This article is about the theme. For the movie itself, see Custom:The LEGO Blazer Movie.
The LEGO Blazer Movie is a custom LEGO theme based on the custom LEGO film of the same name. It was first introduced a little bit before the release of the film.
Sets
TBA
Video Games
Minifigures
| | | | | | | | | | | | | |
| --- | --- | --- | --- | --- | --- | --- | --- | --- | --- | --- | --- | --- |
| | | | | | | | | | | | | |
| Trail Blazer | Morph | Blizzard | Shade Narwhalton | Skylander Lord III | Skylander Lord II (Giant Black Dragon) | Miles "Marty" McCoy | Peace King | Trigger the Happy Gremlin | Pixel Fox | Red Shogun | INinja | Searingjet |