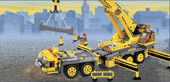 Custom in Progress!
This custom is not yet finished and is being modified by its creator, Trailblazer101, and may undergo critical changes while this message remains in place.
The LEGO Blazer Movie Videogame
LEGO Theme:
Developer(s):
Publisher(s):
Date Released:

February 10, 2017

Genre:

Action, Adventure

Mode(s):

Single Player, Simultaneous Two-Player

Rating:

E10+

Platforms:

Xbox 360
Xbox One
Xbox One S
Xbox Scorpio
PlayStation 3
PlayStation 4
PlayStation Vita
Nintendo Switch
Wii U
Steam (PC)
The LEGO Blazer Movie Videogame is a custom LEGO videogame based on The LEGO Blazer Movie.
Plot
Trail Blazer with a team of fellow mutants with special powers have joined the new LMMCU Wiki Universe as it is under attack by the evil overlord, Lord Blox. It is up to Trail Blazer and his new found friends to save the wiki in it's time of need, or else no one will be able to make their own films on the wiki again!
Characters
Character
Weapons
Abilities
Image
Trail Blazer

Perform acrobatics
Shoot targets (Fireball)
Protection from LEGO fires
Destroy gold LEGO objects
Melt LEGO ice

Morph

Perform acrobatics
Use grappling hooks
Use rope swing switches
Glide across gaps
Pass through LEGO grates
Shapeshift into different forms

Drill at certain spots (Jackhammer)
Dig at certain spots (Shovel)

Blizzard

Shoot targets (Cold Gun)
Freeze objects and enemies (Cold Gun)
Put out LEGO fires (Cold Gun)
Flying (Jetpack)
Dive underwater
Repair broken LEGO objects (Wrench)
Use techno panels
Use hacking terminals

Shade Narwhalton

Perform acrobatics
Dive underwater

Skylander Lord III

Flying
Cut through LEGO vines (Chainsaw)
Shoot targets (Fireball)
Destroy gold LEGO objects
Melt LEGO ice
Big Transform (Turn into a Giant Black Dragon)

Skylander Lord III (Giant Black Dragon)

Flying
Shoot targets (Fireballs)
Destroy gold LEGO objects
Melt LEGO ice
Destroy cracked LEGO plates

File:GiantBlackDragon.png

Miles "Marty" McCoy

Destroy cracked LEGO plates
Pull super strength handles
Bypass security cameras

Peace King

Deflect lasers (Golden Sword and Shield)
Use sword switches (Golden Sword)
Protection from LEGO fires (Golden Shield)
Bypass security cameras
Cut through LEGO vines (Golden Sword)

Trigger the Happy Gremlin

Perform acrobatics
Access small hatches
Shoot targets (Golden Guns)
Destroy gold LEGO objects (Golden Guns)
Follow tracks
Dig at certain spots

Pixel Fox

Perform acrobatics
Shoot pixelated lasers from eyes (Pixel Glasses)
Use techno panels
Use hacking terminals

Red Shogun

Perform acrobatics
Deflect lasers (Katanas)
Use sword switches (Katanas)
Bypass security cameras
Perform Spinjitzu

INinja

Perform acrobatics
Deflect lasers (Sais)
Bypass security cameras
Perform Spinjitzu

Searingjet

Perform acrobatics
Destroy cracked LEGO plates
Pull super strength handles