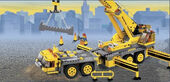 Custom in Progress!
This custom is not yet finished and is being modified by its creator, Omega X.23, and may undergo critical changes while this message remains in place.
Custom: Tick Tock
Related themes:
Creator:

Tick Tock is a custom Custom: Monster Fighters set created by Omega X.23.
Description
It contains Lord Vampyre's personal warship with a moonstone-powered ion cannon which he plans to destroy the Monster Fighters HQ.
Minifigures
Notes
The ion cannon can move up and down and also can be raised via a gear on the ship.
The Captains cabin can be accessed by a wall on a hinge.
Ad blocker interference detected!
Wikia is a free-to-use site that makes money from advertising. We have a modified experience for viewers using ad blockers

Wikia is not accessible if you've made further modifications. Remove the custom ad blocker rule(s) and the page will load as expected.