ToaMatau2004 Buster Attack
Pieces:

219

Minifigures:
Theme:
Creator:

ToaMatau2004 Buster Attack is a set created by GoldNinjaMX as part of Brickipedia The Video Game. It includes a Wikia panel, the ToaMatau2004 Buster, ToaMatau2004, GoldNinjaMX in his power armor, and LEGOFan999.
Official Description
This is a description taken from MoCorp. Do not modify it.
---
GoldNinjaMX has armed himself in his new mech and is ready to take on ToaMatau2004! Get ready for the battle in the Wikia panel as ToaMatau2004. Spot the ToaMatau2004 Buster rampaging Brickipedia through your binoculars as LEGOFan999. Adjust the ToaMatau2004 Buster's arms and legs to create fearsome battle poses and grab the minifigures with the powerful hands. The ultimate battle is on between the Jedi-Toa master and the Neo-futuristic bureaucrat. Includes 3 minifigures with assorted weapons and accessories: GoldNinjaMX, LEGOFan999, and ToaMatau2004.
History
The ToaMatau2004 Buster was created by GoldNinjaMX to defeat ToaMatau2004 if he ever turns evil. In Brickipedia The Video Game, the two get into conflict after being manipulated by Anonymous. GoldNinjaMX then uses his ToaMatau2004 Buster mech against ToaMatua2004. Even with the help of Xsizter, BennyTheBrick3, and LEGOFan999, ToaMatau2004 is defeated.
Minifigures Included
Note

This set has been created by: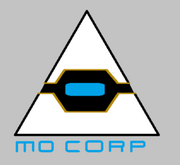 Ad blocker interference detected!
Wikia is a free-to-use site that makes money from advertising. We have a modified experience for viewers using ad blockers

Wikia is not accessible if you've made further modifications. Remove the custom ad blocker rule(s) and the page will load as expected.