Two-Face-Two
Theme:
Accessories:

Stud launcher

Years:

2015

Creator(s):

Two-Face-Two is a character in Custom:LEGO Legacy (Video Game). He is a villain from the future, inspired by the original Two-Face.
Description
Two-Face-Two uses the same head piece as Two-Face, but with red hair on his "evil side", rather than purple. His face includes a formal looking expression on the left. On the right, he has a red face with a damaged face and eye; and on the far right, he has an extra pair of yellow eyes and another mouth. His torso has a black coat with a white shirt and red tie. His legs follow the rest of his coat.
History
Comics
Two-Face-Two is a villain from the future who has a tumorous face growing on the far right of his original face. Similar to Two-Face, he carries a coin and flips it when making a decision. He had attempted to kidnap baby Terry McGinnis and gave him laughing gas, but was stopped by Batman.
Two-Face-Two is a playable character that is included in the "Batman in Bethlehem" DLC.
This minifigure has been created by: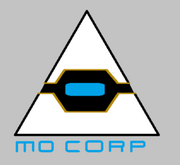 Ad blocker interference detected!
Wikia is a free-to-use site that makes money from advertising. We have a modified experience for viewers using ad blockers

Wikia is not accessible if you've made further modifications. Remove the custom ad blocker rule(s) and the page will load as expected.