LEGO Ideas
Talk

10
28,561pages on
this wiki
Redirected from Cuusoo

Ideas
Years

2008–Present

LEGO Ideas, formerly known as CUUSOO, is a Japanese partner of The LEGO Group. They work with the LEGO Group to produce community supported sets. If an idea submitted to the website gains 10,000 (originally 1,000) supporters, it stands a chance of being produced as an official LEGO product.
Background

CUUSOO and LEGO began working together in 2008 and the scheme was launched worldwide on April 23 2011. Originally, it was based solely in Japan, and LEGO CUUSOO projects required only 1,000 supports to be considered for production. In October 2011, it was announced that, starting in October, anyone could upload a creation to lego.cuusoo.com. If their creation receives 10,000 supporters, it will be reviewed by the LEGO Group for a chance to be made into an official LEGO product. CUUSOO was replaced by LEGO Ideas.
List of sets
Age Restrictions
When LEGO Ideas was known as CUUSOO, users had to be 13 years or older to create an account, but 18 years or older to submit a project. Since April 30 2014, users still have to be 13 years or older to create an account, but now all users have the chance to submit a project. If the project creator is under 18, they require parental permission for their project to be produced if it passes the review.
Notes
Accomplishments
Sets/Accepted Projects
3rd Review 2014
1st Review 2015
Current Top 10 Supported
Rejected Projects
References
Video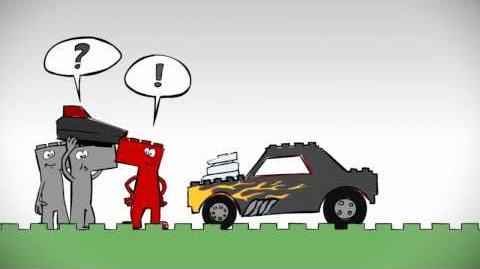 See Also
References
External Links