This disambiguation page lists articles associated with the same title.
If an internal link led you here, you may wish to change the link to point directly to the intended article.
Gresh is a BIONICLE character. He is a Glatorian, and met Mata Nui when he first arrived on Bara Magna. When warned of the impending attack on his home planet by Makuta and his armies, Gresh donned new armour and fought to protect his people. He survived the battle, and is now living on the reformed Spherus Magna.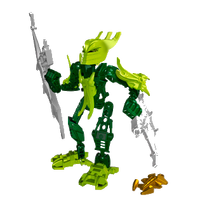 Gresh has been released more than once and has appeared in other products, and so may be referring to:
Ad blocker interference detected!
Wikia is a free-to-use site that makes money from advertising. We have a modified experience for viewers using ad blockers

Wikia is not accessible if you've made further modifications. Remove the custom ad blocker rule(s) and the page will load as expected.