The name of this subject is conjectural.
Although this article is based on an official subject, its actual name is pure conjecture.
LEGO Mascot Pin 5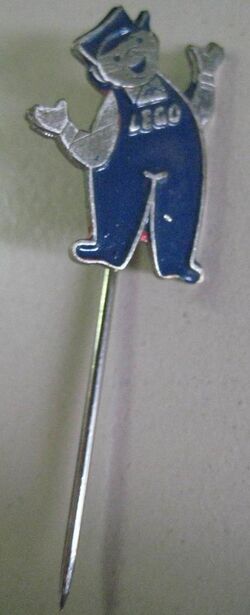 LEGO Mascot Pin 5 is a set which was released in 1958.
Description
This pin depicts the LEGO Mascot Doll in silver and blue.
External Link(s)