LEGO Timeline
Talk

0
24,412pages on
this wiki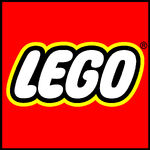 The following is a brief timeline of LEGO history.
19th century
Edit
Ole Kirk Christiansen, LEGO Company]] is born.
The woodworking shop that the Chrisiansens made is founded.
20th century
Edit
Ole Kirk purchases the woodworking shop.
Ole Kirk's shop burns down. Ole Kirk builds a new and larger shop.
Another fire breaks out and Ole Kirk rebuilds it again.
LEGO starts to make plastic blocks.
Many new features come out of the shop (windows, beams, flags, etc.)
First instruction kits come out.
Electric trains come out.
LEGO brings out new sets.
The LEGO Company reaches 1,000 employees.
A new LEGO logo begins to appear on LEGO Products.
The LEGO Company reaches 2,500 employees.
Space is introduced.
Castle is introduced.
Kjeld Kirk Kristiansen becomes president of the LEGO Company.
Thomas Kirk Kristiansen, second son of Kjeld Kirk Kristiansen, is born.
Fabuland is introduced.
Scala is introduced.
2x2 round plates are introduced.
LEGO reaches 5,000 employees
LEGO System celebates it's 30th anniversary.
The LEGO Club is established.
The first official LEGO magazine, Brick Kicks, is introduced.
Pirates is introduced
21st century
Edit
External Links
Edit