RaceLord
Gender: Male


Joined: October 15, 2011  

№ of Reviews: 1  
№ of Featured reviews: 0
---

What you Think of This Set?
This is my First Review
Review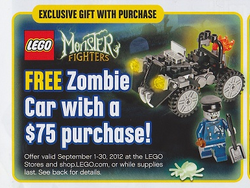 This is a pretty cool set for $75 back in September 2012.
It inclueds a car, the Zombie Driver, and a white glow in the dark spider.
Zombie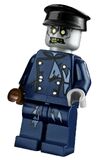 The Zombie Driver is seen in 3 other sets: 9465 The Zombies, 9464 The Vampyre Hearse, and 30200 Zombie Coffin Car. He is the most common Monster Fighters figure. He has a black cap, a dark blue torso, and legs with rips in his pants. He has one brown hand (glove) and one grey hand (flesh). He also comes with a shovel.
Spider

The spider is white and glows in the dark. I have not seen it glow, but the bag and other pictures show it glowing. Nothing Special.
Car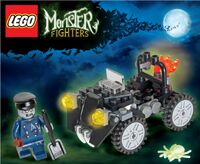 The car is pretty cool.
It is well designed.
The front has two headlights and two teeth (fangs) on the bottom. The back has some fire, idk what the fire is for. The car can be used for some LEGO races, like custom Mario Kart mocs or something.
Overall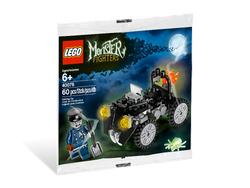 Overall it is a great set. Good parts and it is pretty good that its for free back in September 2012, when it is just smaller then some Star Wars battle packs (about 20 pieces), for you don't need to pay for it, unless you got it from Ebay or somewhere.
Free Stuff Rules!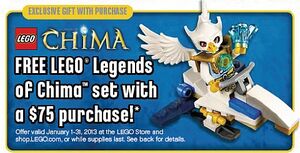 More Reviews coming soon. Next is 30250 Ewar's Acro-Fighter
| | |
| --- | --- |
| Value for Money: | 5 / 5 |
| Parts: | 4 / 5 |
| Playability: | 4 / 5 |
| Minifigures: | 5 / 5 |
| Overall: | 4½ / 5 |