LSCStealthNinja
Country: USA     Age Group: TFOL   Gender: Male


Joined: January 18, 2012  
№ of Reviews: 7  

№ of Featured reviews: 0


Building Experience: Expert
---





5 / 5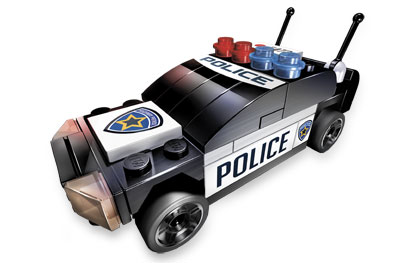 Overview
Epic set! I also got this set a long time ago, and is still awesome today. The parts are moderate, but the stickers in this set are the best part. The police decals are extremely useful when creating customs, or just staring at them (in awe, for me).
Parts
The parts in this set are moderate, excluding the back bumper and the black windshield.
Stickers
Probably the best part of this set. The police logo on the front is on a 2x2 white tile. The police decals on the sides have the words POLICE across them, which is on a 1x3 white tile, and the police logo again, except smaller this time, and on a 1x1 brick.