Reviews

LSCStealthNinja
Country: USA     Age Group: TFOL   Gender: Male

Joined: January 18, 2012  
№ of Reviews: 7  
№ of Featured reviews: 0


Building Experience: Expert
---





3 / 5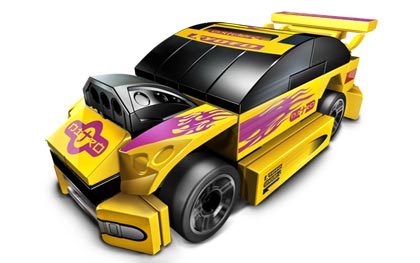 Overview
I got this set a long time ago, and overall, its an OK nice set, the pieces are good, the build was moderate, and the stickers are detailed, but come off easily.
Parts
The parts in this set are good, such as the black windshield, it includes 8 of those, the spoiler in the back, and the front bumper. The wheels are pretty cool.
Stickers
The stickers in this set are very detailed, but in my opinion, they fall off easily, especially the one on the black windshield.
</div> </div>
</div></div>

Users who own this set
Ad blocker interference detected!
Wikia is a free-to-use site that makes money from advertising. We have a modified experience for viewers using ad blockers

Wikia is not accessible if you've made further modifications. Remove the custom ad blocker rule(s) and the page will load as expected.