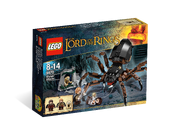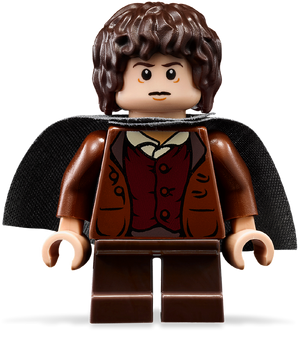 I personally LOVED this set. My cousin got it for Christmas and I saw it and thought that was awesome I got it for my birthday and I thought that the pieces, the minifigs, the set itself, was all great.
Shelob
Shelob was an outstanding replica from the LOTR Shelob. My favorite part was a gear that unraveled a string that made it spin webs at Frodo. Plus, it has little wheels on the bottom so I don't have to scratch up the flooring with its legs.
Minifigures
I mainly got this because of the minifigs. They were all EXCELLENT. My only problem is that Frodo had a grey cape. I've been trying to collect capes for my MOCs and when the capes for midgets came out, I thought they were epic. But, until I opened the box, I saw that it was grey. Plus, Sam's Barrow-blade, Sting, The One Ring, was all really cool. They had 2 extra Rings and 1 extra Sting which rocked.
Cave
I think the cave was added to take up space to make the set bigger, which I sometimes do with my MOCs but the Gollum catapult was a nice touch.
Overall, I thought that this set is a good thing to buy and if you are thinking of buying this set, stop thinking about it and DO it!
Ad blocker interference detected!
Wikia is a free-to-use site that makes money from advertising. We have a modified experience for viewers using ad blockers

Wikia is not accessible if you've made further modifications. Remove the custom ad blocker rule(s) and the page will load as expected.