Rocket Racer (Minifigure)
Talk

0
24,411pages on
this wiki

This minifigure has only appeared in video game(s)
Although this article is about an official minifigure, it never existed in physical form, or appeared in any official LEGO sets.
Rocket Racer
Theme:
Years: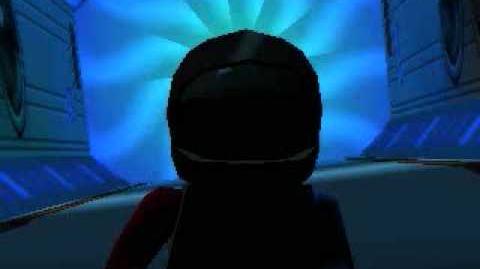 Rocket Racer is a minifigure who appeared in LEGO Racers as the main foe in the last circuit. He also appears in LEGO Racers 2, as the main foe once again, being the only CPU racer on the last race. Despite all of this, he never appeared in an actual set as a physical minifigure.
Appearances
Edit
There was a sticker of him that was given out in the LEGO Stores for a while.
Rocket Racer is the only boss racer in the original LEGO Racers game that doesn't come in any set as a physical minifigure. He is also the racing champion (until you beat him).
In the game cutscene, Rocket Racer's right arm is red and his left arm is blue. But in the player select, intro, tracks, main menu and when he gives you his car set his right arm is blue and left arm is red.