Welcome!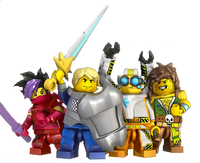 Gold Brick

BobaFett2 has awarded you a Gold Brick! Gold Bricks are awards given by users to other users for all their hard work. Great job!

You can copy the code for this Gold Brick and add it to your userpage.

BobaFett2 also added the following comment: For helping me get Power Miners to FA and for working with me to get Agents to FA.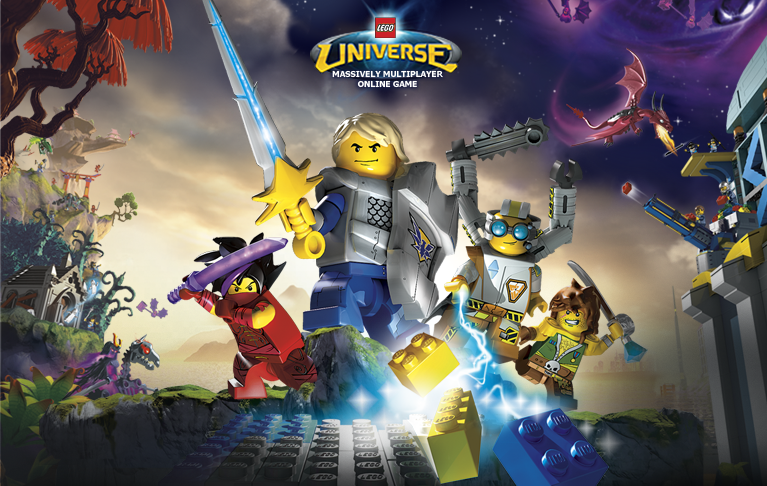 | | |
| --- | --- |
| :D | This user has made over 4,381 edits! |

Hello

<insert name here>

!
---
Just Imagine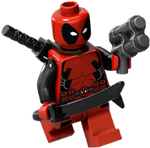 4,381 edits!!! Oh,yeah!!! Hello! Welcome to my page! I'm a LEGO expert and a huge fan of Lego Agents. I chose this name not only because I'm a fan of Agents but because I was the first user on Lego Agents Wiki. Go on and Check it out! You can contact me here. You can see some templates Capt. Rex and I have made here.
My favorite Lego characters
Edit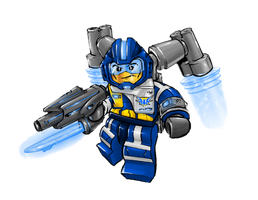 My favorite Quotes
Edit
"You are not truly beat until you admit defeat."-Me
"Freedom is the right of all sentient beings."-Optimus Prime
"Rock Monsters? Why does it have to be Rock Monsters?"-Clutch Powers
"I didn't lose it, it's just missing."-Skelly (From Clutch Powers)
"Oh my golly goodness!"-A. Fol (From Clutch Powers)
Locations
Edit
I'm currently on 17 Wikis:
Themes I collect
Edit
My favorite pages
Edit
Within Brickipedia
Edit
Everywere
Edit
Spread the True word of God.
Help those in need.
My Lego Sets
Edit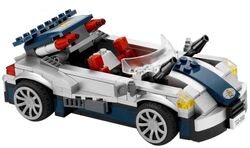 Agents 2.0
Edit
World Racers
Edit
Prince of Persia
Edit
Power Miners
Edit
Mars Mission
Edit
Bionicle (Glatorian)
Edit
Space Police 3
Edit
Star Wars (Clone Wars)
Edit
My Lego Games
Edit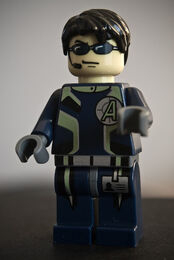 Background
Edit
"Okay, on the count of three, jump!"
― Agent Chase
The leader of the Agents, Agent Chase has done it all, stopping giant robots, jumping from a helicopter, you name it, he's done it! Agent Chase is always calm, no mater what-but he will act with urgency if necessary. He is quick to make a plan and find an answer.
Appearances
Edit
Agent Chase appears in Lego Agents and Agents 2.0. The sets he appears in are: 8631 Mission 1: Jetpack Pursuit, 8633 Mission 4: Speedboat Rescue, 8634 Mission 5: Turbocar Chase, 8635 Mission 6: Mobile Command Center, 8636 Deep Sea Quest, 8637 Mission 8: Volcano Base, 8969 4-Wheeling Pursuit, 8970 Robo Attack, and 8971 Aerial Defense Unit.
Userboxes
Edit
| | |
| --- | --- |
| :( | This user is not currently actively editing here on Brickipedia. |

| | |
| --- | --- |
| :[ | This User is currently away. |

| | |
| --- | --- |
| 4,381 | This user has made 4,381 edits on Brickipedia. |

| | |
| --- | --- |
| | This user is a LEGO Expert. |

This user can often be found on the Brickipedia IRC.
Common Nicks: AgentChase or ClutchPowers

| | |
| --- | --- |
| | This user also has a LEGO.com ID and their username is Agent-Rex. |

| | |
| --- | --- |
| :D | This User is currently getting a Wiki to Spotlight. |
<poll> Have you Pre-Ordered LEGO Universe? Yes No </poll>