User:Dataman1/Status
If you're wondering, the music you are hearing is Lights(Bassnectar Remix) by Ellie Goulding.
Dataman1
[[File:|250px]]
Name:

Dataman1

Age:

Duh

Item №:

1

Pieces:

1

Minifigures:

0

Price:

?

Released:

March 1998

Years:

1998-Present

Sig:

DM1

Favorite Computer Game for Linux:

Hedgewars

Current Computer OS:

Ubuntu 11.10 (Linux)

Status on Brickipedia:

Patroller, Editor

Time active on Brickipedia:

July 13, 2011-Present
Hello and welcome to my page! If you are a vandal, BEWARE! YOU WILL BE REPORTED, AND/OR BANNED! If you would like to see some of my creations, then go to the Lego Universe website, go to Creation Lab and search 'dataman1998'. Unfortunately, they will be removed along with the rest of the LU site on January 31st.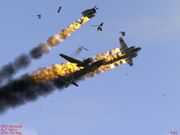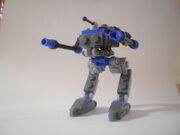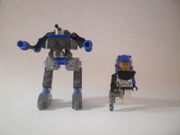 Reverted Vandalism
AwesomeKnight1234 (albeit accidentaly) vandalized MY page by posting what appears to be a LDD screenshot of a smurf.
Quotes
"This is a magical combination of corn flour, dehydrated cheese solids, BHA, BHT, and some good old MSG. A.K.A. The Chip. Nacho cheese flavor." - RJ, Over the Hedge.
"I have not the pleasure of understanding you, of what are you talking?" - Mr. Bennet, Pride and Prejudice.
"What the... Back in my day, frags weren't that cheap!" - Sarge from Openarena after being fragged by Dataman(me).
Guest book
Sign below the dotted line whenever you visit. Please use the sig tool rather than just a template. Example: DM1 14:36, February 8, 2012 (UTC)
.................................................................................................................................................................
(FIRST SIGNATURE!) JamesTheAwesomeDude 22:55, April 6, 2012 (UTC)
Friends
Feel free to add (or remove!) yourself!
Linux
As of 12-9-11, I'm using Linux (specifically Ubuntu 11.10), meaning I can no longer use windows games easily. I can use them, but I have to run them with a program called Wine, which is quite difficult to use. Anyone with any tips, especially on running LDD on Linux, please leave a message on my talk page.
My Sets
Other
Awards
Gold Brick

Brick country has awarded you a Gold Brick! Gold Bricks are awards given by users to other users for all their hard work. Great job!

You can copy the code for this Gold Brick and add it to your userpage.

Brick country also added the following comment: For being a nice and freindly user.
Silver Fedora

You have been awarded a Silver Fedora! This award is given to second place winners of SuperSpyX's contests. Nice work.

For the March 2012 contest
- SuperSpyX
Gold Brick

JamesTheAwesomeDude has awarded you a Gold Brick! Gold Bricks are awards given by users to other users for all their hard work. Great job!

You can copy the code for this Gold Brick and add it to your userpage.

JamesTheAwesomeDude also added the following comment: This award was given to you for being almost as awesome as me
Userboxes
Polls