---

---

- Home


- Talk


- Blogs


- Friends


- Awards


- Quotes


- Videos


- Polls


- Teams


- Userboxes

---
Most Recent Set
An Unexpected Gathering
---
LEGO sets

Ice Dragon Attack

Cole Keychain


Ninja Training outpost(x2)


Skeleton Bowling


Spinjitzu Dojo


Mountain Shrine


Spinjitzu 3D-arena


Chopov spinner


Nuckal Spinner


Lightning Dragon Attack


Fire Temple


Lord Garmadon Spinner


Frakjaw VS Jay Spinner Starter set


Ninja Ambush


BlackSmith Shop


Skull Motorbike


Skeleton Monster Truck

Turbo Shredder


Garmadon's Dark Fortress


RattleCopter


Fangpyre Mech


Cole's Thread Assault


Jay's Stormfighter


Kai's BladeCycle


Cole ZX vs Rattla spinner starter set


Venomari Shrine


Snappa Spinner


Kendo Zane Spinner


Lasha Spinner


Lloyd Garmadon Booster Pack


Kendo Jay Booster Pack


Ninjago Card Collection Holder(2012)


Jay ZX Booster Pack


Samurai X spinner

Toa Tahu mata


Toa Kopaka Mata


Toa Gali Mata


Toa Pohatu Mata


Toa Onua Mata


Toa Lewa Mata


Tahnok


Tahnok va


Gahlok va


Gahlok-Kal


Pahrak


Pahrak va


Pahrak-Kal


Lehvak va


Lehvak-Kal


Nuhvok va


Tahu Nuva


Kopaka Nuva


Gali Nuva


Pohatu Nuva


Onua Nuva


Lewa Nuva


Onepu happy meal(Matoran)


Macku Happy meal(Matoran)


Hewkii happy meal(Matoran)


Exo-Toa


Nui-Jaga


Nui-Rama


Boxor


Takutanuva(builded Takanuva and Makuta instead of Takutanuva)


BIONICLE:the Game


Bionicle: the Mask of Light


Panrahk


Lerahk


Guurahk


Kurahk


Vorahk


Turahk


Takua and Pewku


Turaga Nokama


Turaga Vakama


Turaga Whenua


Toa Vakama


Toa Matau


Toa Nuju


Toa Onewa


Toa Whenua


Toa Lhikan and Kikanalo


Nidhiki


Krekka


Turaga Dume and Nivawk


Orkahm


Ahkmou


Ehrye


Nuhrii(Sadly, there was no mask in the set :( )


Turaga Lhikan Promotion


Vahki Nuurahk


Vahki Zadakh


BIONICLE 2:Legends of Metru Nui


Toa Hordika Vakama


Toa Hordika Whenua


Toa Hordika Nuju


Toa Hordika Onewa




BIONICLE 3:Web Of Shadows


Iruini(x2)


Norik


Bomonga


Pouks


Kualus


Roodaka


Keetongu


Sidorak

Keelerak

Roporak

Oohnorak


Hakann

Vezok

Zaktan


Avak

Reidak

Thok

8626 Irnakk(my username :D)


Axxon

Brutaka

BIONICLE:Heroes

Vezon and Fenrakk


Toa Hahli


Toa Hahli Happy meal


Toa Jaller


Toa Hewkii


Toa Matoro


Toa Kongu


Toa Nuparu


Kazi


Garan


Piruk


Velika


Dekar


Hydraxon


Maxilos and Spinax


Toa Mahri Kongu


Takadox


Pridak


Mantax


Carapar


Ehlek


Kalmah


Thulox


Morak


Toa Phantoka Lewa


Toa Phantoka Kopaka


Toa Phantoka Pohatu


Chirox


Antroz


Vamprah


Kirop


Photok


Solek


Radiak


Gavla


Makuta Icarax


Krika


Bitil


Toa Mistika Onua


Toa Mistika Tahu


Toa Mistika Gali


Takanuva


Axalara T9


Rockoh T3


Atakus


Raanu




Tarduk


Berix


Metus


Zesk


Strakk


Malum


Tarix


Gresh


Skrall


Mata Nui(Glatorian Legends)


Fero And Skirmix


Baranus V7


Cendox V1


Kaxium V3


Gresh(Stars)


Tahu(Stars)


Takanuva(Stars)


Piraka Nektann(Stars)


Skrall(Stars)


Rahkshi of Heat Vision(Stars)


BIONICLE 4:the legend reborn







Mark Surge


William Furno


Natalie Breez


Jimi Stringer


Dunkan Bulk


Preston Stormer


Duncan Bulk VS Vapour


Von Nebula


Rotor


Xplode


Thunder


Corroder


Furno 2.0


Stormer 2.0


Breez 2.0


Surge 2.0


Evo 2.0


Nex 2.0


Nitroblast


Fire Lord


Drilldozer


Jetbug


Rocka 3.0


Rocka XL


Stormer 3.0


Bulk 3.0


Nex 3.0


Rocka 4.0


Furno 4.0


Black Phantom


Toxic Reapa


Evo 4.0

The Final Joust

King's Castle


Mill Village Raid


Blacksmith Shop Attack


Escape from Dragon's Prison


Knight's Showdown


Kingdom joust


Royal Jester

Soldier's Fort


Cannon Battle


Imperial Flagship




The London Escape


the Mill


the queen Anne's Revenge


the Black Pearl


the Cannibal Escape


Whitecap Bay


Jack Sparrow keychain


the Captain's Cabin


Fountain of Youth




Glove World

Batwing Battle Over Gotham City


Dynamic Duo Funhouse escape


6858 Catwoman Catcycle City Chase

LEGO Batman 2: DC Super Heroes




mini CD-rom







Jetpack Promotion




Santa Claus Keychain


The Adventures of Clutch Powers


Dragon plush i got from LEGOLand discovery center




5929 Knight and Castle Building Set




7780 The Batboat: Hunt for Killer Croc

Video games

LEGO Star Wars: The Complete Saga (MAC)

LEGO Star Wars III: The Clone Wars (PS3)

7962 Anakin Skywalker and Sebulba's Podracers


9674 Naboo Starfighter & Naboo

7913 Clone Trooper Battle Pack

8093 Plo Koon's Jedi Starfighter

8095 General Grievous' Starfighter

9494 Anakin's Jedi Interceptor

7915 Imperial V-wing Starfighter

Other

9509 LEGO Star Wars Advent Calendar

9474 The Battle of Helm's Deep

Other

LEGO The Lord of the Rings: The Video Game







79001 Escape from Mirkwood Spiders

in my Opinion, all these sets are awesome! Sorry,But i Do not have Set Numbers for most sets :(
---

"Sons of Gondor, of Rohan. My brothers. I see in your eyes the same fear that would take the heart of me! A day may come, when the courage of men fails, when we forsake our friends and break all bonds of Fellowship, but it is not this day! An hour of wolves and shattered shields when the age of men comes crashing down! But it is not this day! This day we fight! By all that you hold dear on this good earth, I bid you, stand, men of the West!"
―Aragorn
"Éomer, take your Éored down the left flank, Gamling, follow the king's banner down the center, Grimbold, take your company right after you pass the wal! ARISE! arise Riders of Théoden! Spears shall be shaken, shields shall be splintered! A sword day... a red day... ERE THE SUN RISES! Death! Ride for ruin, and the world's ending! DEAAAAAAAATH! DEAAAATH! DEATH! Forth, Eorlingas! We're going to die today, and it's going to be AWESOME!"
―Théoden's awkward speech
Irnakk
Theme:
Variations:

Awesome, More awesome, Epic.

Accessories:

Hood, cape, sword, Bow, Anduril, Staff, Glamdring, Orcrist, Sting. (I know it's a lot XD)

Years:
Appearances:

Aka'Magosh, whatever or whoever you are.. I am a LEGO Fan just like most of you (If not all xD). I am Irnakk, a chat moderator here on Brickipedia. I like themes such as The Lord of the Rings, Star Wars, BIONICLE, and Ninjago. Note: please don't edit this page.
Light a Beacon and call Irnakk. :P
Edit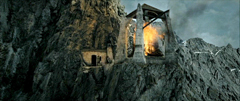 Facts about me
Edit
My username is Irnakk.
I am a Brickipedian.
I like the scene where Anakin is burning in lava in Star Wars Episode III: Revenge of the Sith.
Clone Wars is not Star Wars.
If you do not like the song playing on my userpage then you are insane.
Haha.
Do not correct what you think is my grammar mistakes. I'm just speaking Irnakk language. :P
I hate Zero Craptory, especially because it replaced Bionicle.
My Favorite of my favorite themes is bionicle, it is the one theme that got me interested in LEGO.
I only bought Zero Craptory and Pirates of the Crapibean sets for the pieces.
BIONICLE: The Game is the best and hardest LEGO game ever made, and it's better than BIONICLE Heroes aswell.
I would be soooooooooooooooooooo happy if LEGO got to make Warcraft sets instead of Mega SUCKS.
You're kinda short for a human, aren't ya?
You smell funny.
On LEGO.com, LEGO behaves like LoTR is for little kids besides it being full of violence and action. Trust me, you know what I mean if you go to that "listen to the story of lord of the rings" button on LEGO.com.
There are many things coming out in 2013, but I only want 2. :3

The Hobbit: The Desolation of Smaug, ofcourse!
And I guess Hearthstone: Heroes of Warcraft looks cool. :P

My number 1 favorite song is Nightsong. I love it so much. <3 (It's likely you already knew this if you see me on chat a lot).
What do you think of the song playing on my userpage?
Signatures
Edit
My signatures:
Comic 1: Never Misspell The Name Of The Nazgul
Edit
Comic 2: Disney Sure Is Evil
Edit
Comic 3: Minifigure With A Great Design
Edit