Welcome to my very sexy page,

Guest

! :)
Bio
Hi I'm Jurassicpark787 and I have oodles of experince here on Brickipedia. I have been here for 2+ years now and I have made 0 edits since then! Star Wars is the greatest LEGO theme of all time! My first one I got was in 2005 and it was the 7256 Jedi Starfighter and Vulture Droid. My first Classic Star Wars was 6206 TIE Interceptor. Otherwise, my first LEGO was a Creator set back in 2003 (which I am too lazy to find the instructions to list on my page). I got my dad to go get me 6206 TIE Interceptor because I got out of the hospital for appendicidus (painful stuff, you don't ever want it) and I was really bored. I have been collecting LEGOs and building them since 2003. I am a expert at LEGO building. My current biggest LEGO (in pieces) is 8039 Venator-class Republic Attack Cruiser. I built it in 6 and a half straight hours. I am also a huge gamer, and perfer playing on Xbox. Some of the games I play are Call of Duty, Grand Theft Auto, Splinter Cell, and Assassin's Creed, just to name a few. You can also find me on my very own wiki Wicketpedia. Hope you enjoyed learning about me. Arrividerci Messere/Madonna. (That would be Italian FYI) [Problem???? lololz]
Archived Sigs
To Do List
[X]-Gain Patroller Status-Achieved 7-28-10
[]-Be BOTM At least 1 Time
[]-Gain Admin Status
[]-Get an article to be Featured
[]-Get an article to be Class 1
[]-Finally clean/finish my messy user page
[X]-1000 Edits-Achieved 8-10-12
[]-1337 edits
[]-2000 Edits
[]-5000 Edits
[]-Over 9000 edits (props to you if you get the reference)
[]-A Whopping 10k edits!
[]-An almost impossible 50k edits!!
[]-100k Edits!!!
[]-1 Million Edits (I hope to achieve it before I die ;D)
My Customs
My Stats
| Fighting Abilities: | 5 / 5 | Agility: | 3½ / 5 | Strength: | 3½ / 5 | Speed: | 4 / 5 | Endurance | 2 / 5 | Intelligence: | 5 / 5 | Stealth: | 5 / 5 | Social Skills: | 1½ / 5 | Driving Ability (I'm 15 :P): | 2½ / 5 |
| --- | --- | --- | --- | --- | --- | --- | --- | --- | --- | --- | --- | --- | --- | --- | --- | --- | --- |
Music
Some of the music I like to listen to. I'll put a new one up every now and then. Hope you enjoy then as much as I do!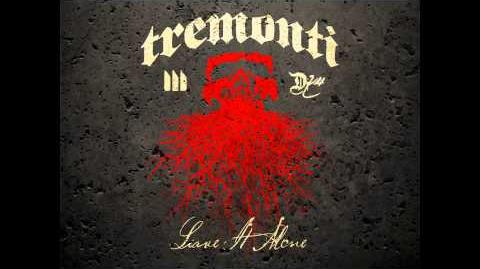 |
My Awards

Well, I do have one now, but it just won't copy over from my talk page right



Lego Sets I Own

This article or section is incomplete.
Please improve the article, or discuss the issue on the talk page.


Star Wars

Indiana Jones

City

Bionicle

Dino Attack

Knight's Kingdom II

Toy Story

Harry Potter

Spongebob

Collectable Minifigures

Kingdoms

Video Games
Favorite Lego Sets

Top 10 Favorite Sets
Friends
If you would like to be here, say so on my talk page, and say how awesome I am too!
Polls
Will you answer no to this question?
Keeping Track of How Many People Visited My Page!
Which of these video games would you like to see in LEGO Form?
Userboxes
| | |
| --- | --- |
| 1,258 | This user has made 1,258 edits on Brickipedia. |

| | |
| --- | --- |
| | This user is a LEGO Expert. |

| | |
| --- | --- |
| :I | This user is never on chat, because he is not a social person like that. |

| | |
| --- | --- |
| ;) | This user is more than welcome to help out any new Brickipedians who need it. |

| | |
| --- | --- |
| | This user is a Teenage Fan of LEGO. |

| | |
| --- | --- |
| $$$$ | This user has at least $2000 worth of LEGO (That's a lot of LEGO!) |