Hi, SullyfrogMsrady here. Welcome to my account page! If you have any questions, post it in my talk page.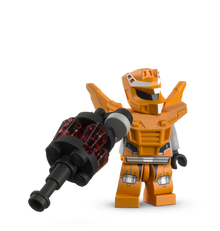 Check out my Youtube Channel!: [1]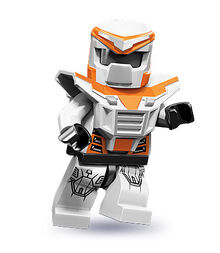 About Me
R.I.P Hero Factory Cartoon: 2010-2013
I am the founder of the Sullyfilms channel (on Youtube, of course) as well as a Hero Factory, Sonic, Minecraft, and (kinda) BIONICLE fan. I also have a HUGE collection of HF sets, which is in this page.
My Collection
Sets from 2010
Preston Stormer
William Furno
Jimi Stringer
Mark Surge
Dunkan Bulk
Natalie Breez
Von Nebula
Rotor
XPlode
Thunder
Corroder
Bulk and Vapour (Bulk dismantled)
Drop Ship
Sets form 2011
Stormer 2.0
Furno 2.0
Breez 2.0
Evo 2.0
Nex 2.0
Surge 2.0
Fire Lord
Drilldozer
Jetbug
Nitroblast
Stormer 3.0
Furno 3.0
Nex 3.0
Rocka 3.0
Bulk 3.0
Stringer 3.0
Raw-Jaw
Fangz
Waspix
Scorpio
Witch Doctor
Rocka XL (Dismantled)
Sets from 2012
Furno
Surge
Evo
Stormer
Breez
Nex (Dismantled)
Stringer
Bulk
Rocka
Black Phantom
Voltix
Toxic Reapa
Jawblade
Core Hunter
XT4
Splitface
Thornaxx
Speeda Demon
Sets from 2013
Stormer
Breez
Bulk
Furno "XL" (Because he's the size of a normal Hero in the 'toon)
Surge
Rocka
Evo
Pyrox
Frost Beast
Ogrum
Scarox
Dragon Bolt
Aquagon
Bruizer
Misc. Sets
Tahu Mata
Gali Mata
Lewa Mata
Onua Mata
Kopaka Mata
Pohatu Mata
Tahnok
Gahlok
Kohrak
Lehrak
Nuhrok
Pohrok
All of the Turaga
All of the McToran
All of the Rahkshi
Hewkii Mahri
Vezon and Fennrahk (Don't know how to spell it)
Gadunka
Irnakk
Samurai Mech (from Ninjago)