Yeah, I'm posting this early because I'm a rule breaker. Eat that. xD But seriously, I'm posting this now because I have so much new crap that you're just ABSOLUTELY gonna love.
Ticlossus
Custom:Ticlossus - Click any image below to enlarge.
How do you feel about this MOC?
Ultrabuilds
Click here for exclusive and alternative images and descriptions!
Which of the Ultrabuilds is your favorite?
Masters of the Universe
Should I continue this line?
Misc
Collectable Minifigures (Customs)
Custom Series 4 is complete... but the others need posted.
MOCPages exclusives
Find me on MOCPages here! Most of my MOCs on MOCPages have exclusive pictures that you can't find anywhere but there, so go check them out.
Kraken
BotM
I received Brickipedian of the Month! Thanks so much to those who supported me. =D
July 4th
Along with Custom:Iron Patriot, I also introduce you to this micro scale MOC: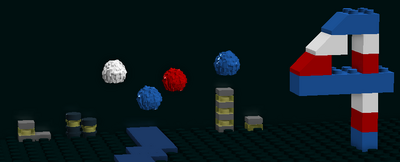 Updates
Expect updates throughout the month. =) I promise there will be more to come!
Wiki News
CP wants me to mention his 1 year Brickiversery. =P This has been me mentioning!
Dude w3r3 so kewl and stuff k
Ad blocker interference detected!
Wikia is a free-to-use site that makes money from advertising. We have a modified experience for viewers using ad blockers

Wikia is not accessible if you've made further modifications. Remove the custom ad blocker rule(s) and the page will load as expected.