I wanted to see how my lego knights army compared to other lego enthusiasts around the world so please comment and post pictures of your own armies and their backgrounds.
You will probably notice that my army is mainly comprised of past and present sets, some even before I could walk! I have mixed and matched the some of the sets to create my own units. I use this army in wargames against my brothers and dad, who have their own similar sized armies, hence the almost monotone colour scheme I have adopted (everyone says I'm the baddies!). I called my force the 'Mediterranean Trading League' and it is an alliance of trading powers surrounding the (you guessed it!) Mediterranean, along with their client states. By the way, this is completely fictional.
I haven't finished posting all the pictures and details so I'll be adding more later.
This is my first ever post so please gentle.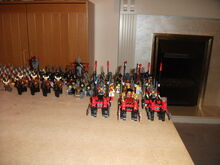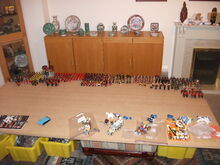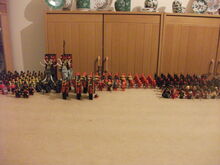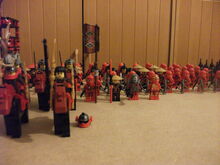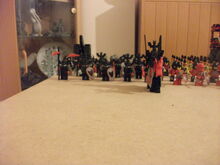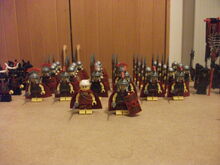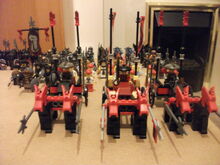 Ad blocker interference detected!
Wikia is a free-to-use site that makes money from advertising. We have a modified experience for viewers using ad blockers

Wikia is not accessible if you've made further modifications. Remove the custom ad blocker rule(s) and the page will load as expected.