Thank you to everyone who commented and entered! Our admins have chosen the winner...CONGRATULATIONS Googledoe!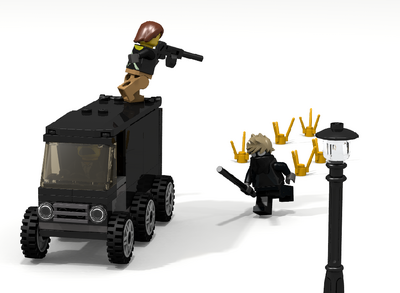 Contest
Hi there!
It's finally SPRING! To celebrate, we are hosting a fun Superhero LEGO contest. We have an awesome LEGO Batman 3: Beyond Gotham video game to give away to one lucky winner. So...do you have what it takes?
Start building!

Here's how to Enter:

1. SIGN IN: You must be a registered user logged in to Wikia. Create an account here!
Note: You MUST leave a logged in comment to win.
2. CREATE: Build an original Superhero inspired LEGO set (it can be as small or as big as you like...have fun with it!).
3. COMMENT: Take a photo of your LEGO set and post it in the Comments Section below.

How to Win:
On April 30, the submission period closes. A group of Wikia judges and the Brickipedia admins will come together to vote on a winner. The winner will win a PS4 copy of LEGO: Batman 3, Beyond Gotham.
Note: Only users in North America & Europe are eligible to win the prize.


Share The Contest!
Ad blocker interference detected!
Wikia is a free-to-use site that makes money from advertising. We have a modified experience for viewers using ad blockers

Wikia is not accessible if you've made further modifications. Remove the custom ad blocker rule(s) and the page will load as expected.