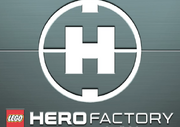 I had this idea for a Hero Factory contest. The idea is to create a hero or a villain based on a non-licensed LEGO minifigure. There will be two categories, virtual and physical. Virtual hero/villain entries should be constructed using Lego Digitial Desinger or some other Lego building software. Physical entries should be built out of real Lego bricks and the model shall not be edited in any way using a computer.
Rules and Requirements
No invisible entries (CJC...)
Physical entries should use purist pieces and be free of Clone Brand pieces (no MegaBloks, K'nex, etc.). Painting of pieces and custom decals are acceptable, and they had better be good, because I'm picky.
If you use painted/decaled pieces, let me know in advance. Otherwise you will be disqualified
Characters/Minifigures should not be licensed or of been made into an action figure previously
You may not make Max
All entries must be based on an official minifigure. No exceptions.
Please use either the 1.0, 2.0/3.0 or XL building system. BIONICLE styles will be admitted, but judged harsher.
Physical entries should not be edited with a computer in any way. The model itself should not be changed, but an added background is acceptable.
All entries must be recieved by December 1st.
Unlimited entries are allowed for physical entires per person. There is a maximum of three virtual entries per person.
You may withdraw or update your entry at any time, before December 1st.
I would prefer that major villains be considerably bigger than heroes. Henchmen and minor villains can be any size however.
Prize
I will choose two winners, one from each category. Each will recieve a different Berrybrick Award. Below is an example:

Congrats! You have been awarded with a "Berrybrick" award. These awards are only given out by Berrybrick for winning one of his contests or in recongnition of an achievement. Each award is one of a kind and specialized for such.


For inventing the award --Berrybrick (Talk) 19:59, October 3, 2011 (UTC)
Ad blocker interference detected!
Wikia is a free-to-use site that makes money from advertising. We have a modified experience for viewers using ad blockers

Wikia is not accessible if you've made further modifications. Remove the custom ad blocker rule(s) and the page will load as expected.