---
---
60009 Helicopter Arrest unveiled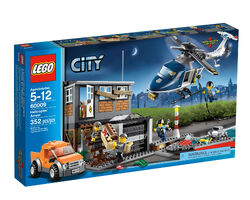 This article has no source!
Author:Omega X.23
A new City set, 60009 Helicopter Arrest, has been unveiled. The set includes a robber's hideout located at the harbor with a garage and a truck. Also included is a police helicopter and a boat.
---
New Chima Sets revealed
This article has no source!
Author:Omega X.23
Two new Legends Of Chima sets have been revealed. The sets revealed are 70011 Eagle's Castle and 70012 Razar's Chi Raider. 70011 Eagle's Castle is a Speedorz battle set with an average sized shrine with an Eagle Queen on a throne situated on top of a tower with a eagle motif. Also included are two Speedorz driven by Lennox and an unknown wolf. Weapons, crystals and cards are included too.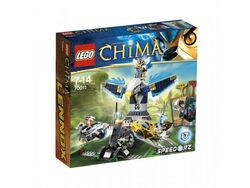 70012 Razar's Chi Raider includes a large vehicle belonging to the Raven tribe that bears resemblance to a giant raven. A small shrine and a small eagle weapon is also included along with three minifigures, two belonging to the raven clan.
---
Battle Of Hoth revealed
This article has no source!
Author:Omega X.23
A new Battle Of Hoth set due for release in 2013 has been revealed. The set 75014 Battle Of Hoth includes 6 minifigures and weapons from both sides. This set bears resemblance to the previous Hoth sets released by LEGO.
---
Galaxy Squad Available in US; Two polybags revealed
Author:Berrybrick
Galaxy Squad sets are now available for purchase to US residents.
These two polybags were also revealed, 30230 Mini Mech and 30231 Space Insectoid, which are not for sale yet.
---
Star Wars Polybags Available
Source(s): [3]
Author:Berrybrick
These three Star Wars polybags, 8028 Mini TIE Fighter, 30056 Star Destroyer, and 30059 Tank, are available though, from Toys 'R' Us.com in the US and Canada.
---
Space Marines Project Reaches 10,000 Supporters on CUUSOO
Source(s): [4]
Author:Berrybrick
Like the few projects not requiring a license that have passed, it has taken months and it has finally passed, just making the deadline for the Winter 2012 review, which only also features "Purdue Pete". We still have yet to hear the results from the Summer review....
---
Minifigures Series 9 Reviewed; Distribution messed with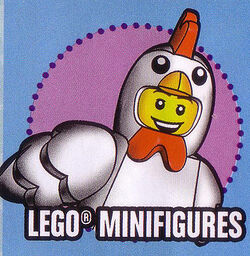 This article has no source!
Author:Berrybrick
Eurobricks member WhiteFang gives us our first look at Minifigures Series 9 in his review, supplied by LEGO. I would post pictures, but I don't want to just use them without asking, but I'm sure you all will. You can read the review here.
WhiteFang has found that the distribution has changed among the boxes and now there are only two complete sets of figures.
---
Thanks
Thanks Omega X.23 for writing and reporting most of the articles.
SKP4472, for reporting the Galaxy Squad, Star Wars, and Space Marine Things things.
WhiteFang, for the review.
Ad blocker interference detected!
Wikia is a free-to-use site that makes money from advertising. We have a modified experience for viewers using ad blockers

Wikia is not accessible if you've made further modifications. Remove the custom ad blocker rule(s) and the page will load as expected.