Hi, Fellow users
I know you haven't seen much of me lately on this wiki is because I have a little LEGO MMOG Project going on and I am the Creator/Leader of it. I have been very successful of finding many people to join my project both here and on the LU Wiki, but before Animation begins I need more animators! And the Title of my Game is LEGO World!
Story
As it may sound LEGO World is Not a remake of the LEGO Universe MMOG. Enemies, Storyline, NPCs and worlds and all are all completly different. Instead of the Shards of Nexus there will be plain Islands, instead of malestrom there will be a race of cyborgs, and instead of 4 factions there will be about 20 different teams. Also the game being different than LEGO Universe makes it more possible of being a success. The story starts with a group of scientists called C.L.O.N.E develop a type of small robot called leeches that can either copy the abilities of there opponents and transfer them back to the factory to make evil Cyborg copies of them or attach themselves to minifigures and turn them into Cyborgs. However one Leech had a will of its own and attached itself to the leader of C.L.O.N.E called Tacraza Tahandal. Since Tacraza had control over the leeches he ordered them to attach themselves to his team and they all became like him. C.L.O.N.E later spread there Cyborgs and Robots throughout LEGO World. However across LEGO World there were various teams such as Ninjas, Pirates, Space Soldiers, Vikings and many more teams will be in game and avaible to join.
Teams
In Game there are the following teams
1. Ninjas
2. Pirates
3. Space Soldiers
4. Spys
5. Royal Warriors
6. Rangers
7. Bioligists
8. Builder
9. Diver
10. Viking
11. Explorers
12. Cowboy
13. Indians
14. SWATs
15. Imperial Guards
16. Ashigaru (Samurai)
17. Wizards
18. Soldier
19. Miner
20. Hunter
Girl Only Teams
1. Valkyries 2. Spys (Girls) 3. Zookeepers 4. Ninja Princess 5. Witchs 6. Princess Warrior
Wiki and Site
A wiki has been made for the project you can ask if you want to join there on the Join Now Page. Find out more at the Wiki. Link: [1]-A site will be created later.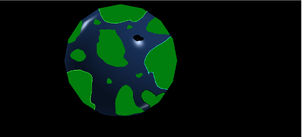 Ad blocker interference detected!
Wikia is a free-to-use site that makes money from advertising. We have a modified experience for viewers using ad blockers

Wikia is not accessible if you've made further modifications. Remove the custom ad blocker rule(s) and the page will load as expected.