My first medieval carriage.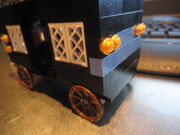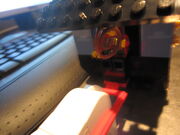 It's incomplete, but quite simple. The interior is the incomplete part. The exterior could use some refining though, and I would love ideas.
It started out as a cart to carry around magic boulders, then I refined the shape. I added a roof, and thought that it would make a good person carriage. However, it was not satisfying as a short person carriage, so I more than doubled the length. Then I added some details, but it's very raw.
Ad blocker interference detected!
Wikia is a free-to-use site that makes money from advertising. We have a modified experience for viewers using ad blockers

Wikia is not accessible if you've made further modifications. Remove the custom ad blocker rule(s) and the page will load as expected.