My attempt at this. Constructive criticism or praise please:
LEGO News
Upcoming set news!
Yes, the Christmas sets. You were all waiting for these aren't we? Anyway, here you go (Images from Toys n Bricks, prices in CAD). They are available from 1 November:
An image of part 2 of the Christmas two-parter has emerged. It will be available from November 25-28 apparently, if you spend US$99 at LEGO Stores. Part One can be seen below in the recent releases section: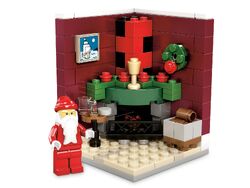 Na-na-na-na-na-video game!
LEGO Batman 2 is apparently on the way, as many Brickipedians guessed. Of course, this joins the apparent Super Heroes game. Are they one and the same? Or are we getting a DC vs. Marvel any time soon? What would you prefer?
Menace heading to UK screens.
LEGO Star Wars: The Padawan Menace will air in the UK on Cartoon Network at 6pm tomorrow (Monday 24). According to Den of Geek, it will on November 7 be released exclusively at Tesco on DVD and Blu-Ray, at £5 and £8. It will apparently have a few other shorts as extras, and Blu-Ray copies come with your very own minifigure. So, something to pick up during your weekly shop?

Something completely different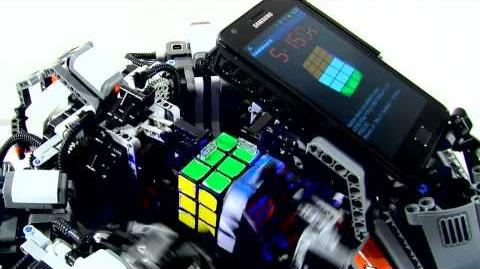 Recent releases and promotions
Spend over £50/US$99 at LEGO stores and get 3300020 Holiday Set 1 of 2 free.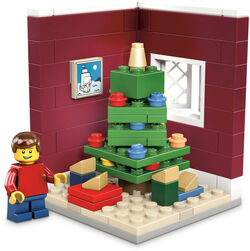 Speaking of Seasonal sets, Halloween is round the corner, and while we all wait for the LEGO Zombie costume to be released, you can get these sets:
Bricktober - American Toys R Us stores, you can get 2856226 Astronaut Magnet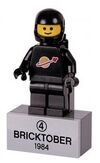 Brickipedian news
You could say admin nominations are like buses, because you wait ages for one then a load come at once. However, people who say that forget that buses have wheels:
Also, as usual we have forums that are destined to be skim-read by you and then ignored:
And, while you are here, you may as well check if you want to do any of the to-dos.
Special Thanks
Well, firstly I thank myself for writing it.
Sources include Brickset, Toys N Bricks and Google News.
And thanks to CGCJ for finding the page I couldn't be bothered to search for.
And nice logo FB.
Ad blocker interference detected!
Wikia is a free-to-use site that makes money from advertising. We have a modified experience for viewers using ad blockers

Wikia is not accessible if you've made further modifications. Remove the custom ad blocker rule(s) and the page will load as expected.