---
---
Friends advent calendar un-canceled!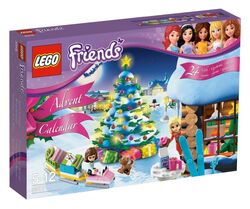 This article has no source!
Author:Cligra
The most anticipated set of the year, 3316 Friends Advent Calendar, was long rumored to be cancelled. However, it is now known that LEGO merely canceled shipments of it to third-party retailers, and are selling it themselves. Get one now while supplies last, as stocks are evidently very limited.
---
New Monster Fighters Polybag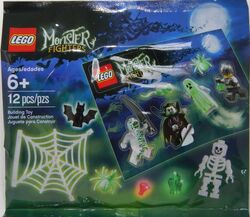 Source(s): http://brickset.com/news/article/?ID=4120
Author:Cligra
A new Monster Fighters polybag has been released, FanExpo in Toronto. It appears to be an accessory pack, with a sticker sheet included for good measure.
---
Haunted House available!
This article has no source!
Author:Cligra
10228 Haunted House is now available, and a review has even been posted on Eurobricks.
---
Ad blocker interference detected!
Wikia is a free-to-use site that makes money from advertising. We have a modified experience for viewers using ad blockers

Wikia is not accessible if you've made further modifications. Remove the custom ad blocker rule(s) and the page will load as expected.