---
---
Minifigures Series 8 lineup revealed
Source(s): Brickset
Author:Cligra
After the surprise reveal of the Pirate image recently, the lineup of Series 8 of the popular Minifigures theme has been revealed:


    Ancient Thespis
    Pirate Captain
    Conquistador
    Enemy Robot
    Evil Female Alien
    Diver
    Vampire
    Fairy
    Football Player
    Trader
    Skier
    Red Cheerleader
    Santa Claus
    Boy in Bavarian costume
    DJ
    Cowgirl


---
Mickey Mouse & Friends
Source(s): [1]
Author:Cligra
A new Disney subtheme, Mickey Mouse & Friends, has been confirmed with the preview of 10531 Mickey and Friends at a Japanese toy fair.
---
July LEGO Store Calendar
Source(s): [2]
Author:Cligra
The July LEGO Store Calendar for the UK is now available, meaning that not only do we know the identities of some of the month's exclusives, but also that the Team GB minifigures are definitely coming out soon...
---
LB2 is now out! Plus, new Trailer
Source(s): [3]
Author:Cligra
The title says it all, really.
---
Hidden Sword Found!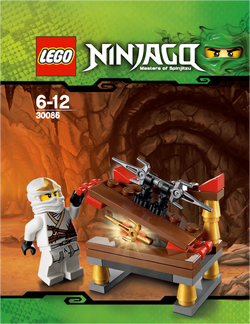 Source(s): Brickset
Author:Cligra
The Ninjago polybag 30086 Hidden Sword is now available at Toys "R" Us in he US, and from Donald Duck magazine in Poland and the Czech republic.
---
---
CUUSOOWatch

Source(s): CUUSOO.com
Author:Cligra
The CUUSOO projects EVE Online Ships - Rifter, Back to the Future(BTTF) - DeLorean Time Machine, The Legend of Zelda, and Modular Western Town have all succesfully passed review. In a word... YES!
---
Thanks
Ad blocker interference detected!
Wikia is a free-to-use site that makes money from advertising. We have a modified experience for viewers using ad blockers

Wikia is not accessible if you've made further modifications. Remove the custom ad blocker rule(s) and the page will load as expected.