---
---
---
Ninjago Series 3 to air soon!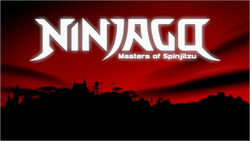 Source(s): LEGO Club Magazine
Author:Cligra
According to LEGO Club Magazine, the third series of the hugely popular Ninjago TV show, Ninjago: Masters of Spinjitz is set to debut on July 18th, 8:PM EDT! For me, LEGO Televisoon shows can't get better than Edward and Friends, but I suppose some people might not fully share that view.
---
---
---
Thanks
Mr.Brick, for reporting the new CN Show.
Ad blocker interference detected!
Wikia is a free-to-use site that makes money from advertising. We have a modified experience for viewers using ad blockers

Wikia is not accessible if you've made further modifications. Remove the custom ad blocker rule(s) and the page will load as expected.