A final round of news to tide us over to the new year:
LEGO Phineas and Ferb?!
Source(s): Mr Toys Toyworld
Author:Cligra
According to Mr Toys Toyworld, we'll be getting a Phineas and Ferb LEGO Game (3868 Phineas And Ferb) later in the year... If this is true, we can only assume that there will be a system theme as well!
---
Set names confirmed, plus new sets revealed!
Author:Cligra, CJC95
From the same site that brought us the Phineas and Ferb news, we now have names of many 2012 sets, including new Games:
Friends
Ninjago
Monster Fighters
LEGO Games
(new sets, all)
---
Disney Princesses images revealed!

Source(s): Disney Princesses
Author:Cligra
Pictures of all the new Disney Princess sets have now been found!
---
Friends website up.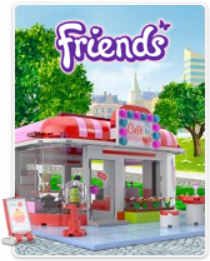 Source(s): The Official Site
Author:Cligra
The official Friends website is now up, for those who care.
---
Thanks
Myself, for writing nearly everything here.
CJC95, for providing the list of sets from mrtoys.com, including the Phineas and Ferb set.
Ad blocker interference detected!
Wikia is a free-to-use site that makes money from advertising. We have a modified experience for viewers using ad blockers

Wikia is not accessible if you've made further modifications. Remove the custom ad blocker rule(s) and the page will load as expected.