Redlinks to destroy for NHL's
F12 blog
. Have fun!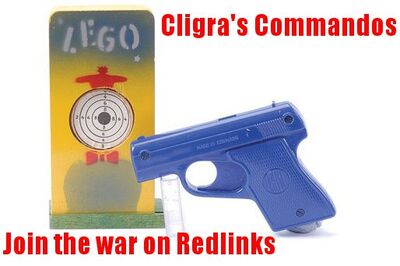 Sharp stuff revisited
Edit
All found at this link. Position in list given next to redlink. This should finish off all the old pins. (all names conjectural)
I'm sure somebody, somewhere, cares about these sets...
Edit
Stickers 'n Things
Edit
As far as I can tell these were manufactured by the company Creative Imaginations, under license from LEGO.
Recent Kills
Edit
Other missions
Edit
Please note: These missions are not eligible for points on F12. Do them anyway. :P
King's Kuests
Edit
Update: Our very own Cligra has made all the ones without product numbers, well done to him! The numbered ones still need doing though, so hop to it guys :P
If you're really brave, you could try tackling this.
Also, did you know that the Belville tie wasn't the only tie LEGO produced?! For bonus points, make pages for these and be crowned king of neckwear!
- 09:59, August 15, 2012 (UTC)