That's right! After realising how many people commented on the last one, I decided to bring back CUUSOO Creations!

Most Supported
Exo Suit is an incredible set. Built together with creativity and some explosive designing! Really love this set and I believe it can pass the review!
Mirage goes into great detail, but I feel that it could sized down, just slightly. Other than that, I would love that in my room!
Doctor Who LEGO Sets is one of the best Doctor Who ideas on CUUSOO. No new parts are required for this set (I'm sure LEGO can make a screwdriver with the lightsaber handle and a stud.) and work on the 1st Doctor is already being made. The only problem is the licence.
Gallery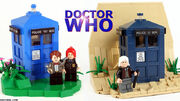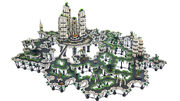 Ad blocker interference detected!
Wikia is a free-to-use site that makes money from advertising. We have a modified experience for viewers using ad blockers

Wikia is not accessible if you've made further modifications. Remove the custom ad blocker rule(s) and the page will load as expected.