I've decided to make one too :P
Best Monster Fighters custom
In my second wave of MF sets, I've made several sets, and I wanted to know which one you guys like the most:
Now, on to business...
Best Monster Fighters Custom
Another thing is:
Who is the best monster in my series?
and another poll, best Monster Fighter in my creations, and my variations
and now for another thing :D
Best AC2SF set :P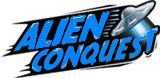 AC2SF is my newest custom theme, and a theme I was delighted to create, now, vote for my best set!
Now for the poll!
Thank you for reading, voting etc.
If you have suggestions for sets in either theme, just comment below :)
Ad blocker interference detected!
Wikia is a free-to-use site that makes money from advertising. We have a modified experience for viewers using ad blockers

Wikia is not accessible if you've made further modifications. Remove the custom ad blocker rule(s) and the page will load as expected.