Section 1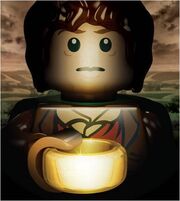 YES!!! FINALLY there WILL be LOTR This summer!! Any ideas for sets? LEGO The Lord of The Rings teaser site.
Set Ideas
Gandalf Vs. Balrog-Darth henry
Bag End-GL4
Battle for the Shire-Brick Bobby
The Bridge of Khazad-Dum-Jag (this is Gandalf Vs. Balrog by Darth henry above)
The Reforging of Narsil-Jag
Orthanc-Jag
Bag End-Jag (this is Bag End by GL4 above)
Balin's Tomb-Jag
Black Rider Battle Pack-Jag
Hobbit Battle Pack-Jag
Weathertop-Jag
Rivendell-Jag
Helm's Deep-Jag
Treebeard-Jag
Helm's Dike-Jag
Shelob's Lair-Jag
Rohan Battle Pack-Jag
Uruk-Hai Battle Pack-Jag
Oliphaunt-Jag
Edoras-Jag
Minas Tirith Battle Pack-Jag
Orc Battle Pack-Jag
Dead Battle Pack-Jag
Sammath Naur-Jag
The Corsairs of Umbar-Jag
The Black Gate-Jag
The Pelennor Fields-Jag
The Grey Havens-Jag
Minas Tirith-Jag
Barad-dur-Jag
Troll Encounter-CP
Ultrabuild Gollum-BB
PS. I am compiling a list of poeple who want the LEGO LOTR sets and people who don't.
LOTR Likers
LOTR Haters
Section 2
Ad blocker interference detected!
Wikia is a free-to-use site that makes money from advertising. We have a modified experience for viewers using ad blockers

Wikia is not accessible if you've made further modifications. Remove the custom ad blocker rule(s) and the page will load as expected.