I know I am still on hiatus but getting pictures of the new Minecraft sets? I can come back for 10 minutes. Any way. I'll post the pictures then express my opinion.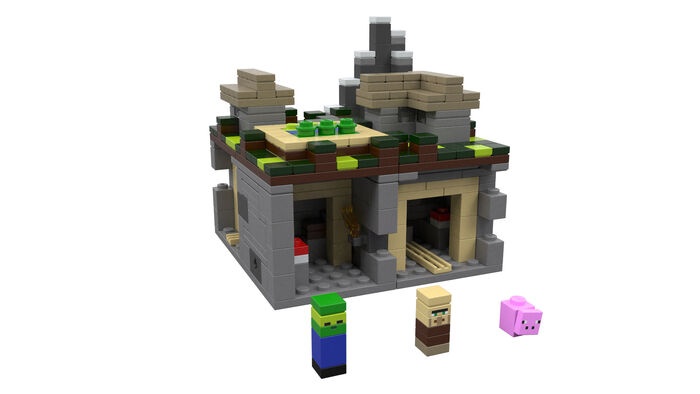 This one is definitely my favorite of the two. We get two awesome new micromobs, Villager, Zombie, and pig. That is going to be my only reason for buying this set, because if you get over the figures and look at the top of the set, it looks horrid. Again the building are too small, and there is less room the play. There is an abandoned mineshaft below ground, but this will not yield the same results as the original.
| | |
| --- | --- |
| Micromobs | 4 / 5 |
| Set | 3 / 5 |
| Playablilty | 2 / 5 |
| Value for Money | 4 / 5 |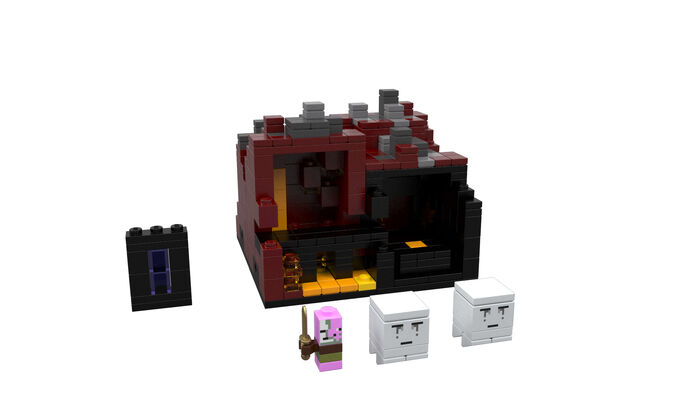 This one is sort of a dissapointment to me. First of all this set lacks a Magma Cube. I thought I had a chance at getting my second favorite mob (first is slime) but even that was deprived of me D: They had space to include two ghasts but 0 magma cubes... Oh well. Second of all we don't even get a second portal to place in our original set. How does steve get to the nether?... Also I don't know what to think of the set, it either could be genius or ugly. We'll have to wait for better pictures to decide. The price is the same as the other so I guess that's cool. But this as well will not sell as well as the original :/
| | |
| --- | --- |
| Micromobs | 3 / 5 |
| Set | 4 / 5 |
| Playablilty | 4 / 5 |
| Value for Money | 4 / 5 |
Ad blocker interference detected!
Wikia is a free-to-use site that makes money from advertising. We have a modified experience for viewers using ad blockers

Wikia is not accessible if you've made further modifications. Remove the custom ad blocker rule(s) and the page will load as expected.