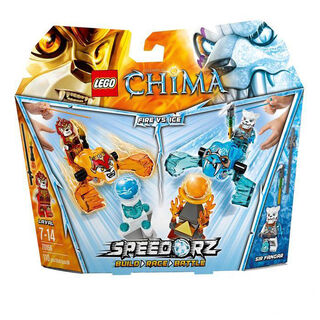 For those who are as excited for the Fire VS Ice Sets, and want to know when they'll be released in North America, look no further, because I've discovered that they'll be advertised for the first week of August! So, we can assume, that we will be seeing the Official release of the sets in NA on August 1st, plus the Premier of the new Season 3: Legend of the Fire Chi on August 9th! Where do you think the future of the theme lies? Will this be the last wave (hopefully not), or will it continue with Dinosaurs and Dragons? Let us know in the comments! -DocDoom2
Ad blocker interference detected!
Wikia is a free-to-use site that makes money from advertising. We have a modified experience for viewers using ad blockers

Wikia is not accessible if you've made further modifications. Remove the custom ad blocker rule(s) and the page will load as expected.